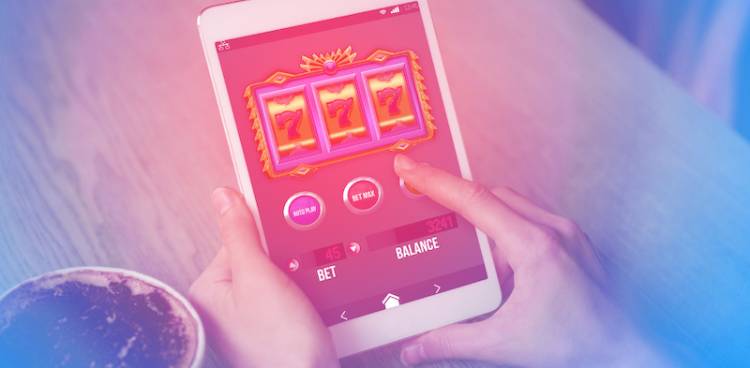 When playing slots in a land-based or online casino, your first thought is probably going to be, "What's the potential maximum win on this game?" But have you ever thought about how casinos make money on their slot machines? In this blog post, we'll let you know exactly how casinos can make money on slots.
How Do Slots Make Money?  
Of course, casinos make money on slots. Land-based casinos tend to offer lavish expenditures, and online casinos can offer generous Welcome Packages, and this is down to casinos trying to compete for new customers.
How casinos make money on mobile slots is often questioned. Slot machines are usually the most lucrative game for casinos. This is perhaps because slot machines are the most popular to play, and there are many exciting ones to play with thrilling bonus features and attractive top potential prizes up for grabs.
Every slot machine has a house edge. This can also be known as the Return to Player (RTP) percentage. Slot machines make money by taking a certain percentage of a player's bet. We'll explain more about a slots RTP later on!
Do Casinos Manipulate Slot Machines? 
No, casinos cannot manipulate slot machines. There are a few reasons why some players may think casinos rig slot machines, such as if they are on a losing streak. Although it may feel like this has happened on purpose, it is most certainly not the case. However, a lot of myths have been created around slots, such as the idea of 'loose' or 'tight' slot machines.
The truth is, whether you win on a slot machine or not is entirely random. Every player has the same chance. All modern slot machines and online slots use a Random Number Generator (RNG) to make slot gaming fair for everyone. 
A RNG is a micro-computer that determines spin outputs for players. When you click the Spin button, the Random Number Generator creates thousands of number sequences that correspond to the symbols on the reels in a matter of milliseconds. When the reels stop, the RNG will have picked out a random sequence for you, revealing whether you have a winning or losing spin.
Theoretically, you could spin once and win the slot machine's top prize. Or, you could spin 50 times and see no winning combinations. 
The results are always random whenever you play slots, whether in a land-based or online casino. There are many reasons why you can be sure that casinos don't manipulate slot machines. Firstly, online casinos in the UK must be licensed and regulated by the UK Gambling Commission (UKGC). If a casino was to rig its casino games, it would likely lose its license and receive a hefty fine.
Most gaming providers also face third-party testing to ensure fair gambling. These third parties test out casino games to check that the payout percentages, odds, and Random Number Generators are all correct.
How Much Do Casinos Make From Slot Machines? 
The amount a casino makes per day from a slot machine varies. This is due to several factors, including how popular the slot machine is, how many people play it, and its RTP (Return to Player) percentage.
The RTP in slots is a theoretical value and refers to the amount a slot machine may pay out over a long period of time. Knowing the RTP of a slot can help you understand both how much you could potentially win and how much the casino could take. You can find out the slot's RTP by looking at the slots paytable.
Let's give you an example. A slot has a RTP% of 97%, and a player has placed 100, £1 bets. This means that, theoretically, they could win £97 over a certain number of spins. The casino would, therefore, make £3 in profit.
Casinos can potentially make more money on low RTP slots. This is because slots with a low RTP percentage tend to have smaller potential prizes so that the casino could make more profit. Conversely, high RTP slots can be less profitable for a casino, as these tend to offer bigger potential prizes compared to low RTP slots. However, it is essential to remember that slots are random, and nothing is ever guaranteed.
Can Slots Be Profitable For Players? 
Online slots can potentially be profitable in the short term, but if you are on a losing streak, they might not be. This is, again, because of their random nature. The theoretical RTP% means that you may ultimately lose in the long term. Every slot pays differently, so before you play, check the game details, especially the slot's RTP.
If you're seeking slots that could potentially be more profitable, it's a good idea to check the paytable first. This is because you can find out what the maximum potential win is, the RTP rate and more. However, it is always worth noting that you should play slots for fun. Playing slots is a form of entertainment, so if you enjoy certain slot themes or types of slots, play them!
How Online Casinos Make Money
Every casino holds a certain statistical advantage in each casino game it offers; slots, roulette, blackjack, craps. When it comes to slot machines, the slot machine keeps a certain percentage of the slot player's bet. 
A land-based casino with lots of slot machines or an online casino that offers a wide variety of online slots is likely to make a profit. This is because they will need to cover expenses such as keeping the casino running, offering exciting incentives such as free hotel stays, or exciting bonuses for online casinos, so there needs to be a large number of players.
Casinos also tend to make more money on jackpot slots as these can have a low RTP. Jackpot slots can be very appealing to gamblers due to the high potential jackpot prizes available. While jackpots are very attractive, popular, and can draw the most players, the chances of a jackpot win are very slim. They usually don't payout often, and the casino can make a profit.
Modern online slots are another way casinos can make money. With a traditional online slot with 3 reels and 1 payline, you know exactly what you're doing. They can be straightforward to play and you simply have to match 3 slots symbols to win.
However, with modern online slots, there are so many features, and new features are being created all the time. A loss could potentially be disguised as a win, as the extra features could make gameplay a little more complex. All in all, online casinos can make money, and players sometimes can too. When playing slots, remember outcomes are random and should be played for fun! Be sure to gamble responsibly.
*All values (Bet Levels, Maximum Wins etc.) mentioned in relation to these slot games are subject to change at any time.