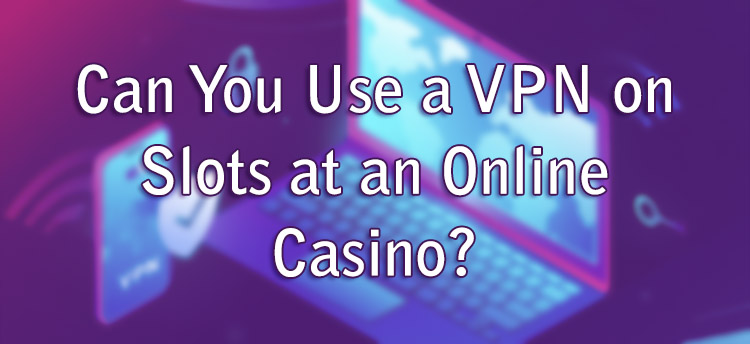 Online casinos have experienced a rise in popularity over the years. As new innovative slots continue to be released, both new and experienced players might want to give them a spin.  
However, most online casinos have licenses to operate in specific geographical locations. This can make it difficult for players in unregulated territories to partake in online gambling. Thus, they may feel the need to turn to VPNs to access particular slot games.
What Is a VPN?
A Virtual Private Network, or VPN,  is a mechanism that can protect your online privacy by hiding your IP address, thereby creating a secure connection between a computer and a computing device. So, VPNs can ensure no one else can see what you are doing on a public WiFi connection.
Why Use a VPN At An Online Casino?
Usually, most online casinos only have one or two licenses. Therefore, players from those regions only can access their games. This poses a potential inconvenience to users from other countries who might also be keen to play mobile casino games at certain online casinos. 
So, it's no surprise these players may consider turning to VPNs as they can help them access online casinos that would typically ban certain countries from accessing their games.
Can You Use a VPN To Play Slots?
Although some players turn to VPNs to play slots, depending on the country, it could be considered illegal and looked down upon. You could even end up getting banned from the online casino and lose any potential winnings.
What Will Happen If I Use a VPN At An Online Casino?
Online casinos can ban you from accessing their platforms if you use a VPN. The ban can come randomly, thus affecting any potential winnings. 
How Do Casinos Detect VPNs?
Casinos consider the use of VPNs to be highly unethical. Firstly, casinos operate based on licenses. They're registered to operate in certain regions because these countries allow gambling. For instance, using a VPN in a gambling-restricted country could create legal troubles for the casino.
For example, some players might have the intent to create several accounts using different IP addresses. Usually, casinos limit any potential bonus claims to only one per IP address. But, some players use a VPN to claim potential bonuses from several IP addresses. 
They'll change their location for a chance to win the promotions again. But, aside from this being a tiring strategy, it can also potentially gain the casino's attention and end up in an eventual ban.
What If You Accidentally Play At An Online Casino With a VPN?
Of course, not all players are bad eggs. And not every player downloads a VPN with the intention of trying to trick online casinos. So, if you ever catch yourself accidentally playing at an online casino with a VPN, know that you're not alone. Here's what you can do;
File a report to the online casino and inform them that you were unaware you were playing with a VPN.

Switch off your VPN.

Confirm that you're playing at a

fully licensed online casino

in your region.

Look for another reputable online casino available in your region that won't require a VPN.
Conclusion
The use of VPNs at online casinos can be a menace, but it always helps to know how to avoid getting caught up in a possible mess. It's never a good idea for gamblers to use a VPN since it presents them as players with ill intentions and could lead to severe consequences.