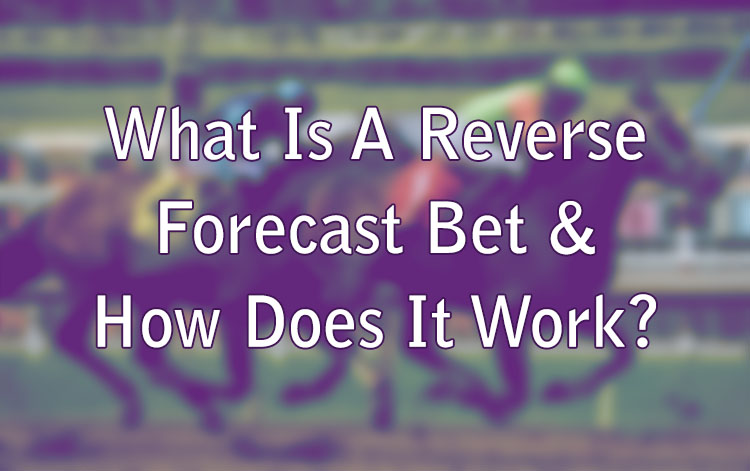 One of the most popular types of bets in horse racing is the reverse forecast bet. 
If you're new to betting, you may still be trying to get your head around the different types of bets available. 
In this Wizard Slots blog post, we'll look at what a reverse forecast bet is and how it works. So, continue reading to find out!
What Is A Reverse Forecast Bet?
A reverse forecast bet combines two straight forecast bets into one. It's mostly popular in horse and greyhound racing.
In a reverse forecast bet, the two horses you pick can offer a return regardless of which one finished first. It's a bet players who are confident about the first two horses leading usually go for.
It differs from a straight forecast bet in that your two selections can finish either 1st or 2nd, and you still win!
Whereas if using a straight forecast bet, you would have to guess correctly which runners will finish 1st and 2nd in that exact order.
How Does A Reverse Forecast Bet Work?
A reverse forecast bet is a combination bet, so we combine two wagers into one. These bets require two selections.
One of the characteristics of this type of bet is that order does not apply. The objective is not to guess the winner. Instead, it is to select which competitors may potentially fall in the top two.
How To Do A Reverse Bet
Many online betting sites offer a simple method you can use to place reverse forecast bets.
First, select the forecast tab for your preferred event.

Tick 'Any' for the two race entries you want to bet on for the top two.

Enter your stake after placing a checkmark beside each horse.

You'll notice

your stake

doubles to cover each possible variation.

Confirm bets placed.
Please note that each betting site may be different, so this process could change.
How Is A Reverse Forecast Bet Calculated?
Most bookies can offer fixed-price reverse forecasts. They allow you to key in a bet and view the odds and possible returns.
On the other hand, some betting sites don't have fixed prices on a reverse forecast before the race. So, they typically use a Computer Straight Forecast, i.e., CSF, a computer calculation to work out your potential payout.