Live Blackjack B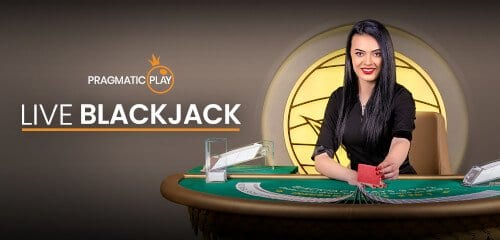 Review of Live Blackjack
Live Blackjack B is a great offering from Pragmatic Play as part of the many online slot games they have on offer. This version of blackjack comes with a single deck of cards and has quite conservative betting limits.
The game has three chip denominations: 1, 5, and 10, and you will be able to place any amount you wish on them, as long as it does not go past 40.00 units for a hand. It is unusual to see such a minimal cap on the max bet, especially for a game like BlackJack. If you are looking to play this table game now, you can do so on Wizard slots
Quick Links: 7 Monkeys | Beat Bots | Ted | Mermaids Millions | Rio Bingo | Puggy Payout | Asteroids | Legend of the Pharaohs | Gamma Girl

Pragmatic Play: Developer of Live Blackjack
Pragmatic Play is a well-known name in the casino game development industry. While this developer is more popular for creating high-tech online slots, they have also created a good number of table games that punters seem to be enjoying. To play any of the popular slot games by this developer, visit Wizard slots right away.
Live Blackjack Gaming Experience
Anyone who has played the game of online blackjack at least once can attest to the fact that it is a game of so much fun and entertainment as it is profitable. This creation from NetEnt is no exception, as you will be offered one of the best blackjack variants playable on the Internet. The user interface of this game makes it very accessible and easy to understand.

Live Blackjack Specific Features
This version of the blackjack game does not stick to the standard 4- to 8-deck shoe. Rather it offers you the opportunity to play with a single one. Any punter who is experienced when it comes to playing blackjack can safely conclude that this method of play is one of the most preferred ways to experience this classic game.
A blackjack hand will normally pay the standard 3:2, and that is something every punter appreciates. Many online blackjack games feature the latest 6:5 payout for a game of blackjack, which is more of a great punishment to the player.
Insurance is provided if the dealer is able to draw a 10-value card or an ace, and it pays out 2:1. This optional side bet is there to allows punters to reclaim the value of their bet if the dealer luckily hits a blackjack and gets an automatic win. Splitting in this game is allowed when a punter is dealt a hand of cards with even value.
Though when a punter splits a pair of Aces, they will be dealt with a single card. Overall, the game has some rules that are quite favorable, and it brings down the house edge to a minimum, giving you the chance to win more money. Wizard slots allow you to enjoy this blackjack game whenever you want.
Final thoughts on This Casino Game
This game of blackjack is quite easy to understand, and a very profitable one for punters who are willing to take a chance. While blackjack is more of a calculation game, with luck on your side, you may record some good wins when you play amazing casino games like the Platinum Blackjack at  Wizard slots.