Birthday
Get the shots in for the birthday boy or girl in Birthday! the new video slot game from gaming developers ELK. It's party time and everybody is invited and keep your eyes open for some famous faces from the developer's selection of smash-hit games. With a huge 178 paylines and a potential 5000x multiplier the drinks are bound to be flowing at this party as you work your way through the birthday balloons and red roses to some big cash prizes. Deposit today and it could be you who is showered with gifts at the most exclusive party on wizardslots.com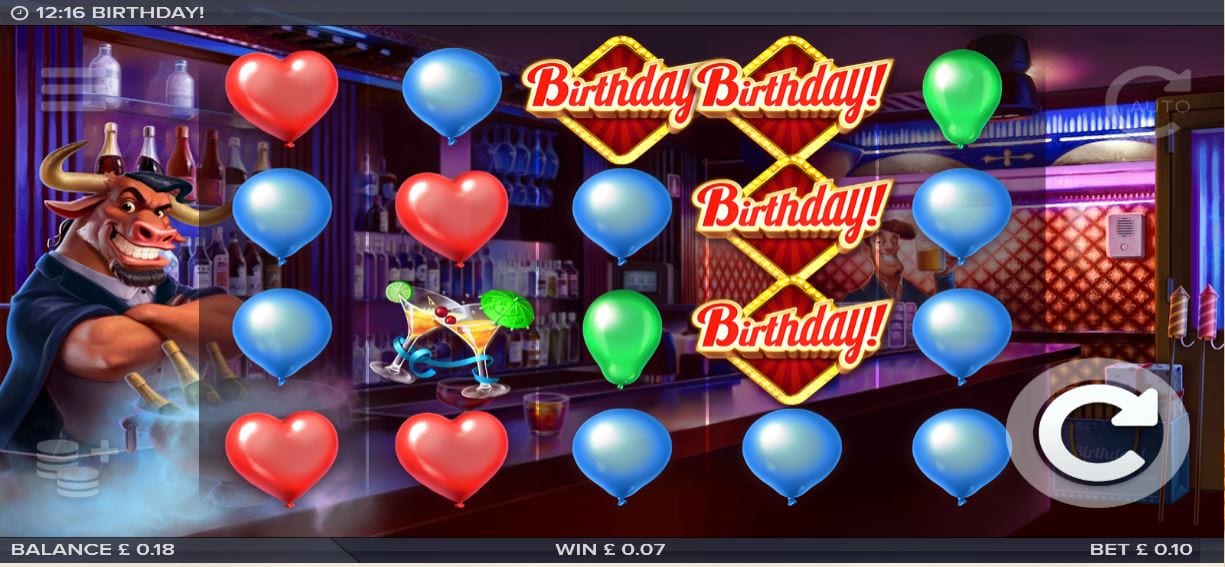 About the Developer
Despite only entering the online casino game world in 2012, ELK already have a raft of games featuring some of the most recognisable characters in the world of video slots. Their talented team in Stockholm have focused their attention on creating some eye-catching titles with high-quality graphics and sound. With an ever-expanding roster of great games and some unique takes on some familiar video slot tropes, the guys at ELK have something to offer every type of player. Other games from ELK include:
* Ho Ho Tower
* Sam on the Beach
* Wild Toro
* Lake's Five
* Kaiju
Learn more games by ELK on Wizard.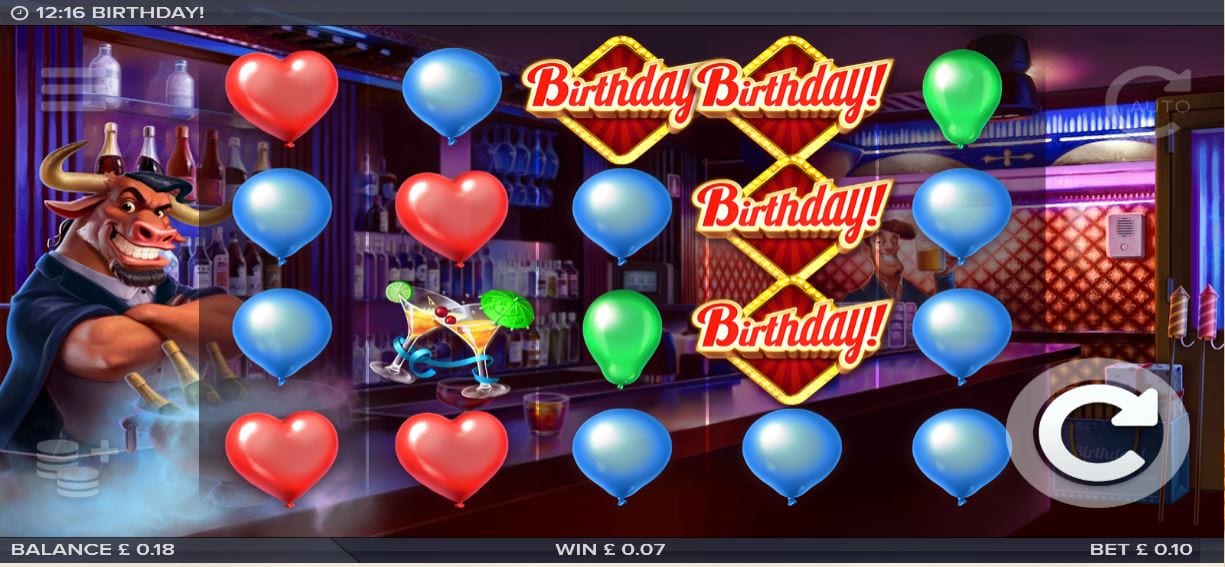 About the Game
The bar might look empty but get lucky on the reels and this is bound to be the most jumping bar in town. With the unmistakeable figure of ELK's own Matador looking over the slots, fans of the Swedish developer's output are sure to feel at home in this wild video slot game. Players have to line up cocktails, balloons and roses to rack up the prizes while the doorbell ringing signals the entrance of some of your favourite characters from other ELK games. Other exciting features include:
* A BIRTHDAY TO REMEMBER – This is guaranteed to be a boozy birthday celebration with a bottle of bubbly sat enticingly on the bar. And on the reels, grab a martini, some birthday cake or some roses for the games biggest prizes!
* CRAZY QUEUES – Can you guess who might have got the invite to the hottest party in town? Listen out for the doorbell and you might just get a cameo from the likes of Mr Lake, Camel, Electric Sam and others, each with their own exciting bonuses.
* EYE-WATERING BONUSES – Random respins and guest bonuses mean that players can enjoy a mega multiplier of up to 5000x. Happy birthday indeed!
The Verdict
Everybody loves a good party but when you've got 178 paylines and more respins than you could shake a party popper at you know you're really in for a good time. With Birthday! ELK have raised the bar in terms of prizes and free spins, meaning you've got plenty of chances to come away with a huge grin on your face. With faces old and new dropping by to join in the party, long-time fans are sure to be in for a treat with this latest ELK classic. Whether you're an old hand or new to the party, everyone's invited! If you enjoyed Birthday why not try Vikings Go To Hell