Gorilla Go Wild
Here's a brand new online slots game you can read more. Gorillas are perhaps one of the most beloved species in the animal kingdom. Their mischievous, cheeky and human-like characteristics bring a smile to faces worldwide. They are famed for living in tropical jungle environments and their love of bananas. What's not to like! Anyway, enough of the monkey-business; be sure to check out our amazing online slots game "Gorillas go Wild". Within moments you will find yourself swinging through the bonus rounds and immersed in a tropical jungle environment with our realistic sound effects and quirky jungle animations. This easy to play slots game is accessible via: mobile, tablet, computer and laptop. So relax, peel a banana and choose your method of play.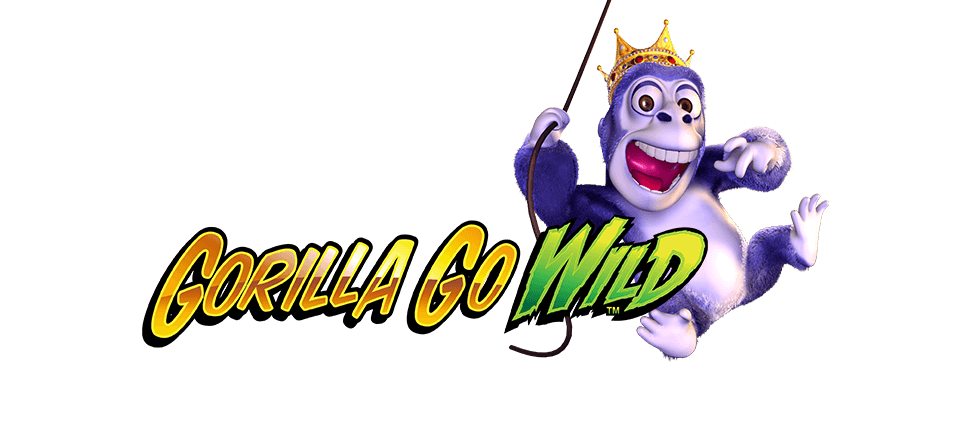 About the Developer
Developed by 'Next Gen Gaming'; an Australian firm taking the online slots industry by storm. They  create  games that deliver supreme entertainment and quality which is evident in "Gorillas Go Wild". The developers specialise in sound and animation and use the latest technology to ensure their games can compete to be the best. The game itself works on a standard set 25 line stake system; already familiar to fans of slot games and easy to learn for new comers alike. "Next Gen Gaming" has also developed the likes of:
Foxin Wins
Foxin Wins Again
Wonder Hounds
Lightning Gems
Dragon Wins
If you'd like to see more games on offer form this developer you can discover more.

About the Game
The aim of the game is to collect as many coins as you can, as you unravel through the realms of this online slots game. The coin system is ranked in chronological order: collect a symbol three, four and five times for a coin reward, the coin reward becomes greater for each symbol collected (maximum five). The symbols are broken down into low pal and high pay symbols. The low symbols consist of 'numbers and letters', with the coin reward ranging from 5 coins to 100 coins.

The high pay symbols consist of three animal characters and the rewards range from 25 to 500 coins. It should also be noted that if you collect the 'golden monkey talisman', this is the top symbol and you could win up to 1000 coins. Winning lines are paid from the left, there are twenty in total. You should also take into consideration while playing:
A free spin, this allows you to have a go without paying credits and is a fantastic way to add to your prize.
Wild symbols, this will substitute your basic symbols for winning symbols, increasing your reward.
Random Multiplier, this will randomly multiply a win.
Scatter wins, similar to a wild symbol, these will appear randomly and grant you features such as bonus rounds or a score multiplier for example.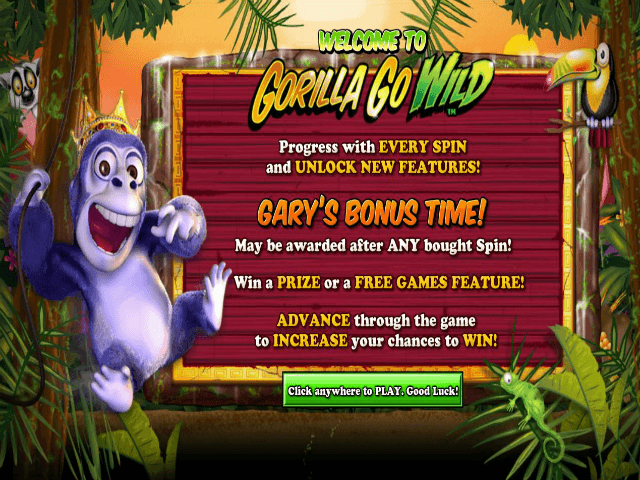 The Verdict 
Gorillas Go Wild is one of the most entertaining online slots game currently developed. It has amazing content and the theme will keep consumers entertained for hours. The game is perfect for any animal lovers, casino slot fans or simply anyone looking for fun. If you liked Gorilla Go Wild then you might also like Foxin Wins Again