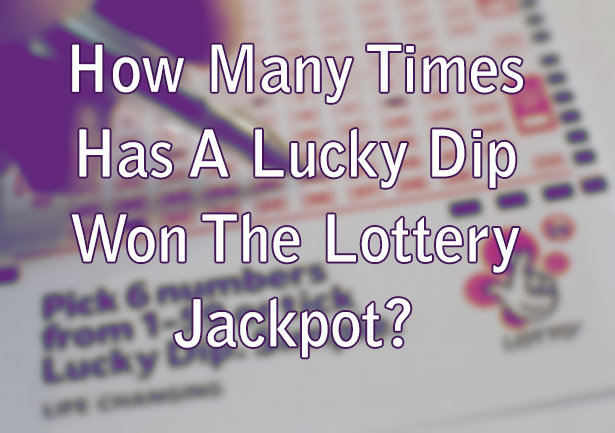 Every time you buy a lottery ticket, you have 2 options; to choose your own numbers or let the lucky dip decide. But which is better? 
In this Wizard Slots blog post, we'll investigate whether choosing the lucky dip or your own numbers is better. We'll also look at how many times a lottery jackpot has been won from a lucky dip lottery ticket!
Has Anyone Ever Won The Lottery With A Lucky Dip? 
When playing any lottery game, there are two ways that you can pick your numbers. You can either choose your own numbers or do a lucky dip. Many people like to choose their own lottery numbers, often including meaningful numbers, such as their lucky number or the birthdays of loved ones. 
Many people choose the lucky dip option, too. Entering the lottery with a lucky dip means that the numbers are all randomly selected for you. This is a great option if you don't know what numbers to pick. 
Around half of all lottery winners chose the lucky dip option when purchasing their tickets. So, there are, of course, several winners that have won the lottery with a lucky dip.
One of those winners was 80-year-old Denis Fawsitt, who won over £100,000 on the Euromillions. He usually picked his own numbers, but he forgot his glasses, so he had to go for a lucky dip instead. In this case, it was a good thing he did, as he won a great prize!
Another winner who won the lottery with a lucky dip is the UK's biggest EuroMillions winner Joe Thwaite. With a EuroMillions lucky dip ticket, he won an incredible £184,262,899 in May 2022.
How Many Times Has A Lucky Dip Won The Lottery? 
As you can see from the real-life examples above, many people win the lottery with a lucky dip. Overall, around 53% of winners from National Lottery draws come from players who chose to use the lucky dip. This means that lucky dip tickets equate to around half of all wins. 
Since the first National Lottery draw, about 6,600 millionaires have been made at the time of writing. So, about 3,300 millionaires have been made from the lucky dip.
What Wins Most - Lucky Dip or Own Numbers? 
Whether you choose a lucky dip or your own numbers, your chances of winning will be exactly the same. 
When playing the lottery, the outcome is entirely random. The winning lottery numbers are chosen at random using an air machine. Therefore, it is impossible to predict the winning numbers. This means it makes no difference whether your numbers are chosen by yourself or by a lucky dip.