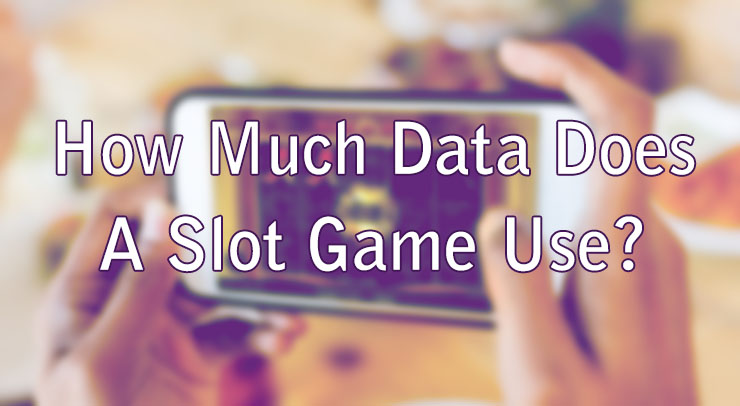 Online slots are the most popular form of casino gaming these days. That's why we constantly update our online slot game collection at Wizard Slots casino. Moreover, with the growing 4G networks across the globe, online casinos are a perfect platform to access some of the best online slot games.
However, some players may wonder if they have enough data to play slot games online. So, we'll find out how much data a slot game uses in this blog post below.
Does Playing Slot Games Use Data?
You can access slot games via WiFi or a data plan. However, a solid data plan is essential since you might not always have access to WiFi if you're on the move. That's because you need data to play slot games on your phone, tablet, or computer.
You might not always know how much data you're using, but some smartphones can allow you to monitor and limit your data. In addition, you can use some settings to send you an alert if you almost reach your data limit.
Slot games typically use the most data during the loading process. However, once the game loads, there's minimal transfer. You can use less data since you're sticking to one window playing your real money slot game.
How Much Data Does A Slot Game Use?
According to slot developer NetEnt, slots need a little over 1kb (kilobyte) per spin to work. In addition, you don't always need a 4G connection to access slot games at Wizard Slots. Apparently, 3G can be enough to play some online slots on mobile devices successfully.
Slot games don't use as much data as streaming platforms. If you play one or two slot games, it's a fraction of the data you would use to stream a HD video.
So, ensure you select a data plan that suits your preferences before you decide to play slots online.
Can You Play Slot Games Offline?
Slot games might not use much data, but they still require an active online connection for data exchange between the device and the webserver to occur.
These communications can be what you see once the reels stop spinning or the symbols that appear.
Playing a game without an internet connection can be difficult because it can't work correctly.