Have you always longed to drink in the bright lights, the sights and sounds of that famed city in Nevada – the legend that is Las Vegas?  It's on many people's bucket list, for sure.  While we plan our big trip and dream of the day it becomes a reality, there are always ways to create a taste of Vegas in your very own home!  If your favourite friend or family member likes a flutter, why not bring Vegas to them, for their next birthday?  Here are some ideas and inspiration for the ultimate Vegas-themed party.

Set the Vegas mood
Lighting is everything.  To transform your living area into a casino, clear away clutter, lower the lights, and choose the right music.  Put together a playlist of classic songs about Vegas, smooth jazz, and show tunes, to set the atmosphere.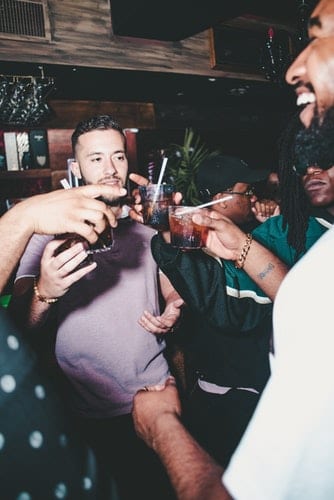 Decorate to impress
Send everyone stylish invitations, modelled after the design of playing cards.  Cover tables with deep red tablecloths (they don't have to be expensive – even paper ones will give the right look), and get inventive with centrepieces.  One idea is to float tea lights in large martini glasses, or large glass bowls of water with red and black dice in place of decorative pebbles.  For photo booth opportunities, make or buy some large playing card frames for you and your friends to peer through for great snaps.   

Capture the flavour of Vegas
Gambling is always more fun on a full stomach.  Poker-style placeholders will add a touch of flair to everyone's place settings!   When developing your menu, the sky's the limit.  Las Vegas is famous for its lavish buffets, so why not set out a long table of American-style treats such as potato salads, prawn platters, fruit cocktail skewers, sausage rolls (or 'pigs in blankets') and other delights?  Pinterest provides some great recipes for everything from poker chip sweets to huge gambling-themed decorated cakes!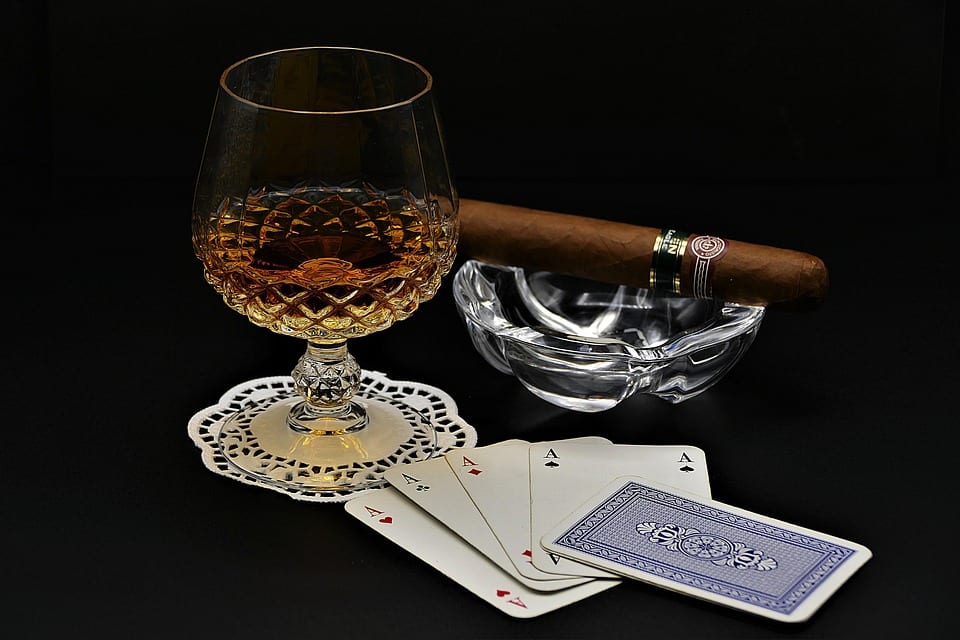 Shaken, not stirred
Get into full James Bond mode with a variety of delicious mixed drinks.  Buy a cocktail shaker, fill your freezer with ice, and get mixing.  You might even find yourself using some spirits that have been gathering dust in your liquor cabinet for years.  Martinis are a must, of course, through blogs like Tales of the Cocktail provide some amazing and inventive ideas for twists on classic cocktails.  And there are always non-alcoholic alternatives, for the tee-totallers amongst you   
Log on to your favourite slots site
No Vegas-themed party would be complete without a flutter.  Have each guest bring their laptop, smartphone or iPad with them, and collectively log on to your favourite casino slots site, such as Wizard.  Let the room filled with the sound of online slot machines, just like a gambling hall in Las Vegas, as you all take advantage of the vast array of exciting games on offer.  Those new to the games will no doubt benefit from the experience of others.   After all, playing online slots needn't be a solitary experience!  Just remember, what happens in Vegas, stays in Vegas!