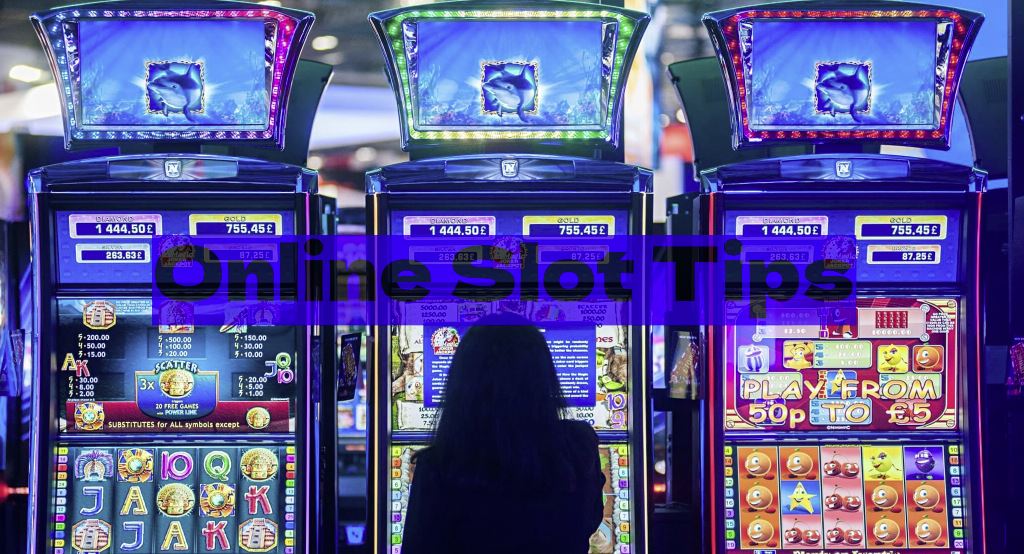 Every online slots site gambler wants to know how to win at slots. But is there anything you can do to improve your odds on slots? Unfortunately, there is nothing you can do on a specific slot machine to increase your odds. However, we'll be letting you in on a few tips and tricks on how you can get the most of your money when playing online slots. 
We'll discuss everything from choosing slots with a high RTP, using a Free Spins bonus, choosing slots with the best odds, and so much more!
Slots With A High RTP % 
Before discussing why choosing a high RTP rate in slots is essential, we need to discuss what exactly RTP in slots is. RTP stands for Return to Player. It is a percentage showing the theoretical amount of money taken in by an online slot that is paid back to players.
You can usually find a slot's RTP information in the game's paytable. Many consider high RTP to be the most important aspect in choosing a slot, as a slot with higher RTP pays out more to the players than slots with a lower RTP, in theory. However, it is worth remembering that playing all slots comes with risk, and even though it may have a high RTP, there are no guarantees.
Slots with a high RTP are typically any above 96%. There are many advantages to playing high RTP slots. Firstly, you have better long-term chances of winning. By choosing online slots with the highest RTP figures, you're possibly giving yourself a better chance of winning. Some high RTP slots you may want to play include Dead or Alive (96.8%), Rainbow Riches Pick N Mix (98%), or Blood Suckers (98%). There are so many high RTP slots you can choose from here at Wizard Slots!
Low Volatility Slots 
Volatility is the term used to describe a slot's theoretical behaviour. Knowing a slot machines volatility will help you determine if it's worth playing or not because it can be an indication of win frequency and size.
In theory, low volatility slots are likely to land more frequent wins of lower amounts than higher volatility slots. Therefore, low volatility slots are great if you're looking for the potential for lots of smaller wins. However, if you're looking for a chance to win a large sum of money, you may prefer high volatility slots. That is because high volatility slots are likely to have less frequent wins than lower volatility slots, but they usually are more substantial, in theory.
Low volatility slots have their place, played by both new and experienced slot players. The volatility tends to go hand-in-hand with the RTP rate as lower volatility slots tend to have a higher RTP value. However, this is all in theory and based upon simulations of many spins and the slot's behaviour; results may differ in practice.
Jackpot Slots 
A jackpot slot is an online slot with a jackpot prize as its biggest potential win. Although jackpot slots can be very appealing due to the sizeable top wins available, some people say it is best to avoid them. 
The chances of winning the jackpot are very, very small. Rather than playing jackpot slots, choose an online slot with low volatility that pays out small prizes often. Jackpot slots often have higher volatility and lower RTP values to balance the sizable maximum win. Remember that a win is never guaranteed as slots are random.
Slots With Good Bonus Features 
Another thing to consider when selecting a slot is choosing slots with good bonus features. However, be sure to check how often or how likely a bonus feature is to activate before you play. Some slots have regularly activated bonus features, whereas some start rarely.
Every online slot has different bonus features, one of the most popular in modern slots is the Free Spins feature. This requires you to, for example, land 3 or more scatter symbols to activate the feature. They all offer varying amounts of Free Spins, sometimes with a multiplier, so check to see what a slot offers before playing.
Many other good bonus features have the potential to be rewarding. Other bonus features include 'pick me' bonuses, tumbling reels, trails, respins, and more.
Study The Pay Table
One of the best things you can do, whether new to playing online slots or not, is to study the paytable. Every online slot has a different paytable, so it's always a good idea to check it! Who knows, you may be playing a slot and come across a brand new bonus feature that you don't know how to play! 
A paytable is a table of information about the slot. It covers everything you need to know, from what the wild and scatter symbols are, how much you could win by landing certain symbol combinations, and how to unlock and play bonus features.
Leverage A Free Spins Bonus
When you join an online casino, they may offer a welcome bonus. For example, using a Free Spins bonus is excellent for many reasons, as you have a chance to play new games and can see what the online casino is like by placing a small deposit to join. 
You can win real money with a Free Spins bonus, but always check the casino's deposit and wagering requirements first. A wagering requirement refers to the minimum spend you must make before withdrawing any winnings from a bonus offer.
Don't Fall For Bogus Online Slots Tricks 
You may come across various articles that say you can increase your chances of winning slots if you do x, y and z. However, these are not true. Online slots use a Random Number Generator (RNG), which is a mechanism that ensures all gamblers have the same fair chance of winning. Therefore, whether you land a winning combination or not is entirely random.
Slots With The Best Odds 
Something some players do when choosing slots is trying to find those with the best odds. Although this does not guarantee you a win, it is something you can try if you want to.
Choosing slots with the best odds is relatively straightforward. One way you could see if a slot is any good or not is by reading blog posts and forums online. It may give you an idea of how often bonus features are triggered and how often wins are likely to occur.
Another way to check the odds of a slot is by looking at the Return to Player (RTP) percentage; anything above 96% RTP is considered high. As mentioned before, you could also check the volatility of the slot. You can also have a go at playing the slot for yourself and seeing if it pays out well or not after a few spins.
Frequently Asked Questions 
These are the most commonly asked questions surrounding winning online slots.
Is There A Trick To Winning On Online Slots? 
No trick will make you win on slots every time; they are a game of chance, and their outcomes are random. However, you can do a few things to get the most out of your money, including studying the paytable, choosing to play slots with a high RTP, and finding slots with good bonus features that activate often.
Is It Better To Play Max Bet? 
Playing max bet does not increase your chances of winning. Your bet size is personal preference and will not affect your chances of winning on slots.
What Is The Loosest Slot Machine? 
Loose and tight slot machines are both myths. Slot outcomes are determined by a RNG to ensure completely random outcomes and fair play.
Should You Stay On The Same Slot Machine?
Your chances of winning on a slot will remain the same whether you stay on the same slot machine or not; each spin of the reels is an independent event and has no bearing on subsequent spins. So the most important thing is to pick a slot you enjoy!
Do Slots Pay More In The Morning? 
Odds on a slot do not change whether morning, afternoon or night. So your odds of winning will always remain the same. That is because online slots use a Random Number Generator which generates multiple random number sequences per second, giving everyone the same fair chance of landing a winning combination.
Do Online Slots Let You Win At First? 
No, slot machines do not let you win at first. Regardless of whether you are new to an online slot machine or not, everyone has the same chance. There is no algorithm in place that rewards players when they start playing.
Is It Better To Play High Limit Slots? 
High limit slots refer to slots that have a large maximum bet. It is a misconception that you must place the maximum or a big bet to win a large amount of money on slots. When deciding what slot to play, look at the RTP, hit frequency and volatility.
Does Stopping A Slot Machine Change The Outcome? 
No, stopping a slot machine doesn't affect how the slot is played or its results. Stopping the reels is essentially just pausing your spin. It would have been the same whether you stopped halfway or finished the spin due to the random number generator. 
Should You Change Slot After A Big Win?
Whether you change slots after a big win or not is entirely up to you. Although rare, it is possible to have two big wins in a row. Playing slots is random, so whether you play the same game or try something else, you will have the same chance as all spins are independent events and have no impact on future outcomes.
Is It Possible To Predict A Slot Machine Payout? 
No, it is not possible to predict a slot machine payout. If possible, players would always win, and casinos would lose money!
Are There Any Cheat Codes For Slot Machines? 
For online slots, there are no cheat codes. Thanks to technological advances, online casino operators have made it impossible for players to cheat when playing slots. It ensures that slot gaming is fair for everyone.
Does Maxing The Volume On A Slot Machine Help? 
Whether you play online slots on mute or raise the volume up, your odds of winning will remain the same. Likewise, maxing the volume on a slot machine makes no difference as to whether you win or not.
*All values (Bet Levels, Maximum Wins etc.) mentioned in relation to these slot games are subject to change at any time.