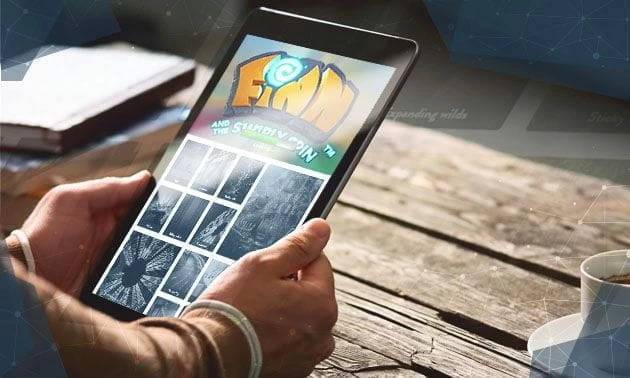 Sometimes you come across a casino slots games you may want to play but then discover that the minimum bet is higher than you would like it to be. But, fear not, we have you covered with the best low-stake slots!
This blog post will guide you through what low-stake slots are and whether they are worth playing. We'll also share some of our favourite small bet slot games so you can get spinning once you have finished reading.
What Are Low-Stake Slots?
First, let's take a look at what low-stake slots are. Low-stake slots are pretty self-explanatory. They are essentially slot games you can play by placing a small bet, i.e. they have a low minimum bet.
You need to place your bet before you play an online slot with real money. You can typically adjust your bet amount by clicking the +/- buttons at the bottom of the reels.
Low-stake slots are sometimes called penny slots, as some online slots betting range starts from just a penny! A slot with a low stake would have a betting range between £0.01 to £2 per spin or similar. These 10p slots are pretty flexible and allow you to play for very little.
Best Low-Stake Slots
There are so many incredible low-stake slots to play, and you can find a wide range here at Wizard Slots. Sign up to become a member and start playing low-stake slots for as little as £0.01. Some of the most popular low-stake slots are:
Piggy Riches is a perfect example of one of our members' favourite slots. You can place a bet from just £0.15 in this animal-themed slot. You may think that low-stake slots can't be exciting as you can bet for so little, but the opposite is true. Piggy Riches has an extravagant design and exciting bonus features, including a Free Spins feature.
Rainbow Riches is a fun Irish-themed slot from Barcrest. You can place a bet on Rainbow Riches for just £0.01 per line. Like Piggy Riches, Rainbow Riches has many exciting bonus features to play. These include the Road To Riches feature, the Wishing Well feature, and the Pots Of Gold feature. 
Finn and the Swirly Spin is another top low-stake slot where you can bet from just £0.10 per spin. This slot also has an Irish theme with wonderful graphics. There are numerous bonus features available, including random features that can occur on any spin, but the main feature in the low-stake Finn and the Swirly Spin slot is the Free Spins feature. Activate the Free Spins feature when the Free Spins Key ends up in the central position when there are no more winning clusters, and the avalanches have stopped. 
Can You Win A Lot From Small Bets?
In short, yes, you can potentially win a lot from small bets!
There are a few factors to consider when choosing the best low-stake slot to play. First, you may want to consider the RTP (return to player) percentage of the slot. This is the percentage win rate over a certain period of time. High RTP slots pays out more often, theoretically.
Another thing to consider is the volatility of the low-stake slot. If the slot has low volatility, there is a chance of frequent smaller wins. If the slot has high volatility, payouts are likely to be larger, but they tend to pay out less often. It's important to note that this is how the different volatility slots should behave in theory; due to the randomness of slots, it may not always be the case in practice.
So, to potentially win a lot from small bets, low volatility slots could be the way to go. You can find the RTP and volatility information in the slot's information table.
Pros & Cons Of Low-Stake Slots
There are both pros and cons to playing low-stake slots.
We'll start with the cons. One of the most obvious cons of low-stake slots is that not all slots have low betting ranges ranging from £0.01 to £2.00. Some slots, for example, have betting ranges that start from £5.00, which may be too high for some players. Some of your favourite online slots to play may not have smaller betting ranges which is a significant disadvantage.
Another potential disadvantage of low-stake slots is that they tend to have lower payouts than high-stake slots. Although some low-stake slots offer generous payouts, these are a lot more difficult to hit with a low bet.
One of the most significant advantages of low-stake slots is that there are so many to choose from. There are lots of slots to play these days with smaller betting ranges. So there's likely a low-stake slot to suit anyone, whether you prefer slots with lots of bonus features or enjoy slots with an adventure theme.
Low-stake slots also come with lower risk as you are putting less money on the line. This makes playing low-stake slots an excellent option for slot newbies; you can also make gameplay last longer with low-stake slots.
Finally, there is a chance to win big when playing some low-stake slots. There are many jackpot slots with substantial potential prizes where you can spin for very little. Some examples of low-stake jackpot slots include NFT Megaways and Fishin' Frenzy The Big Catch Megaways.
Low-Stake Slot Games FAQ
Is It Better To Bet High Or Low on Slots?
If you are new to playing slots, low bet slots are perhaps the best ones for you to play. This is because the risk is lower and you can practice playing slots without spending as much money. Low bet slots are great if you want to make your gameplay last longer and stretch your money further. Although the top prizes are harder to hit with low-stake slots, there is a chance to win smaller prizes more frequently on low volatility slot games.
High bet slots are better for those with more slot gaming experience as there is a lot more risk attached. The best thing about high-stake slots is that the payouts are usually higher due to the increased risk, but big wins are still possible on low-stake slots.
Can You Play Progressive Slots With A Low Bet?
Yes, you can play progressive slots with a low bet. Many progressive jackpot slots have a small minimum bet, such as Mega Fortune. Progressive slots with a low bet can be exciting to play. However, jackpot payouts can be harder to hit.
Do High Limit Slots Pay Better?
High-limit slots don't necessarily pay better. However, there are lots of low-limit slots with fantastic top cash payouts up for grabs, including Fishin' Frenzy The Big Catch Megaways, which has a top potential prize of 50,000x your wager.
Does Playing Max Bet Increase Your Odds?
No, playing with the maximum bet does not increase your odds of winning.
What Are The Best Slots For Low-Stakes Players?
In an online casino like Wizard Slots, you'll find many of the best slots for low-stakes players. Some of the best low-stake slots include Piggy Riches, 20p Slot,  Finn and the Swirly Spin, Rainbow Riches, and Aloha Cluster Pays.
*All values (Bet Levels, Maximum Wins etc.) mentioned in relation to this slot game are subject to change at any time.