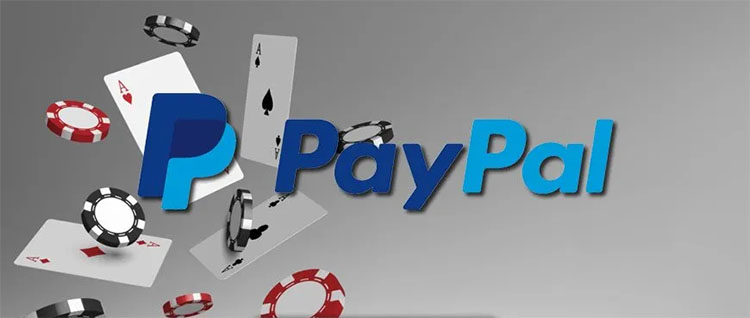 Blackjack is one of the most popular online casino games. Blackjack is a table game where the aim is to have a hand with a higher score than the dealer without going over 21. 
There are many different deposit and withdrawal methods when playing blackjack online, the most popular being PayPal. In this blog post, we'll share everything you need to know about playing blackjack with PayPal.
PayPal Blackjack 
PayPal blackjack is simply using PayPal as your chosen payment method to make deposits to play blackjack casino games online. The majority of UK online casinos allow players to pay using PayPal. 
PayPal is super easy to use and is the preferred payment method for many players. There are many advantages to playing blackjack with PayPal. The first advantage is that it is safe and secure to use. PayPal is a well-recognised and trusted e-wallet, and many people use it daily to transfer money and shop online. 
Using PayPal to play blackjack can also help you control how much you spend. When using PayPal, you add a set amount of money into the e-wallet and can only access this. Blackjack is a quick game, and using PayPal can help you keep track of your spending without going over your budget.
PayPal is also an excellent option for new players or players who don't feel comfortable sharing their personal information and card information with a pay by mobile casino. To use PayPal for blackjack, you simply only need your PayPal login details.
Some other advantages of PayPal blackjack are that transactions are quick and easy. Additionally, PayPal can be used to both deposit and withdraw money. If you like to play mobile blackjack, PayPal is also a great choice, as PayPal has its very own app.
While there are many pros to using PayPal to play blackjack, there are a few cons. The biggest con is that some online casinos may not accept PayPal as a payment method. If you want to play PayPal blackjack, check that your chosen casino offers PayPal as an option first! 
Another potential disadvantage is that there are maximum limits. While this is a good thing for promoting responsible gambling, it may not appeal to those that prefer - and can afford - to play with higher stakes.
How To Play Blackjack With PayPal 
If all of the above sounds good, you may be wondering how to play blackjack with PayPal. Well, it couldn't be easier! Follow these steps to get started:
Before you play PayPal blackjack online, you must set up an account with PayPal. Setting up a PayPal account is completely free.

Once you have completed the required details, you must link your PayPal account with your preferred bank card. After confirming your card, you can send money to your new PayPal account from your bank account.

The next step is to sign in to an online casino that accepts PayPal as a payment method. Then, when you make a deposit, there will be an option for PayPal. Simply enter your PayPal details and choose how much you want to deposit. You will then be taken to a new page where you will verify the transaction.

If you have followed all of these steps, you will notice that the funds have been added to your account. You can then begin playing your

favourite blackjack games

.
Play PayPal Blackjack Games For Real Money Online 
Playing blackjack at a casino that accepts PayPal is very straightforward. At Wizard Slots, you can use PayPal as your secure and trusted payment method when playing blackjack games for real money online. 
Once you have created an account and added funds from PayPal, you can browse our collection of top blackjack casino games: