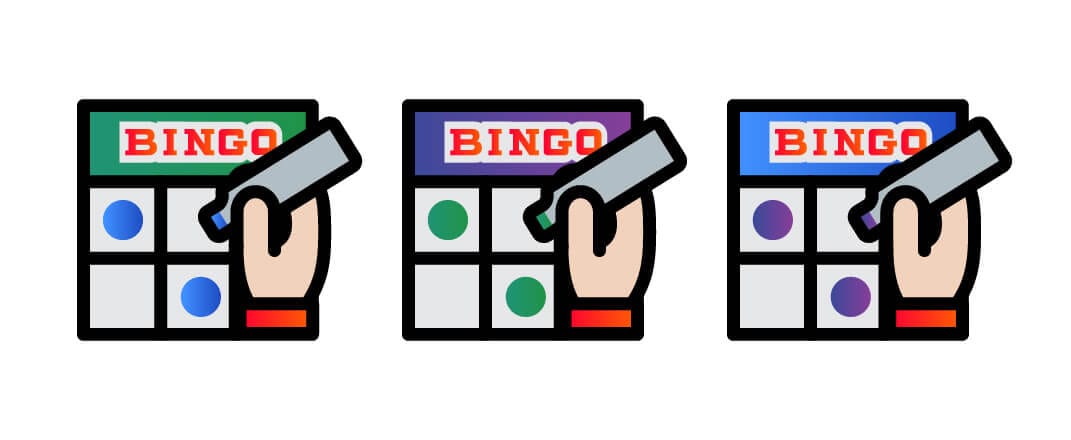 Connect, communicate and make friends playing bingo slots machine games online.
2020 has been a crazy year. A good way to connect is to play bingo! Play along with your friends and family members. It doesn't have to cost a lot; you can play bingo slot machines games for free if you like.
In this blog post, we'll be chatting about all the benefits of bingo slots and how they are great for helping bring people together. We'll also give you a few ideas of the bingo slot machines you can play and how you can create a bingo night over ZOOM.

Reasons to Play Bingo Slot Machines Online
At most only casinos, including Wizard Slots, you can enjoy a wide range of bingo games. Bingo is a game where numbers are drawn out randomly. When you get a number, you mark it off your bingo card. The winner is the first person to mark off all of their numbers.
Bingo is a fun and easy game for everyone to play (over 18s only, of course!). You can try bingo for free too; keep an eye out for promotional bingo offers online to find free bingo games.
Another reason to play bingo is there is so much choice these days. There's even Slingo which combines the best of both bingo and slot machine games! Some bingo slot machines offer small prizes while some offer millions. There are instant games and bingo games you can play with others.
Some of our favourite bingo slots to play include Mega Bingo Millions and 90 Ball Bingo, as a nineties baby we love the nostalgic 90s theme in this bingo slot!
Bingo slot machine games are also great as you can play them anywhere at any time. Play bingo slots online during your work from home break or play bingo on your mobile phone while you're waiting for your food shop or takeaway to be delivered.
Perhaps for some bingo players, the biggest advantage of playing bingo slot machines is that you can actually win real money. In fact, if you're very lucky, you can potentially win a lot! There are large jackpots and progressive jackpots where you're playing for millions of pounds.
How to Connect Playing Bingo Games Online
Many bingo slot casinos have bingo rooms which are for members only. These allow like-minded bingo players to chat and connect. You can discuss bingo tips, your favourite bingo games, your favourite bingo calls, or just have a general chit chat. It's a great way to connect with new people and make new friends.
Playing bingo online feels like you're part of a community. There's a whole community of bingo players who all take part in building up the jackpot so that one lucky player will win the grand prize. You're happy when someone in your bingo community wins as it could be you next!
No matter the time of day, you can enjoy a bingo game with other people. If you enjoy playing bingo slot machine games with your first cup of coffee in the morning, login and start playing. There are lots of live bingo games online where you can play, meet and chat with others.
Creating the Ultimate Bingo Night (From the Comfort of Your Own Home!)
No matter if you're inside your home, you have a "bubble" or you want to connect with more of your family and friends via ZOOM, you can still enjoy a game of bingo online. Schedule a weekly bingo game or make it a more fun party event on a Friday night.
Here are some tips on how you can create a bingo party at home:
Schedule: Set a date and time and let everyone know! Send everyone a link to your bingo slot machine game of choice so you can all play together. Who will you invite? Is it a night in with the girls? A family game to play on a Sunday evening? Or do you just invite everyone you know?
Know the rules: We know most people know how to play bingo but it might be helpful to some people if you go over the rules. Perhaps you could make a few rules up yourself such as incorporating a drinking game.
Snacks and drinks: Make it feel more like a party with snacks and drinks. Grab something sparkly to drink or your preferred drink of choice. Have your favourite snacks on hand too whether that be chocolate, crisps, pizza, or fruit. We'd personally choose pizza! Yum!
Have fun: This bingo party is a fun zone only. No sore losers allowed here!
Final Thoughts on Bingo Slots Bringing People Together
Playing bingo slot machines is a great way to bring people together. You can connect with like minded individuals when playing live games online or you can host your very own bingo party and connect with friends and family without being face to face. Discover more slot games online on Wizard!