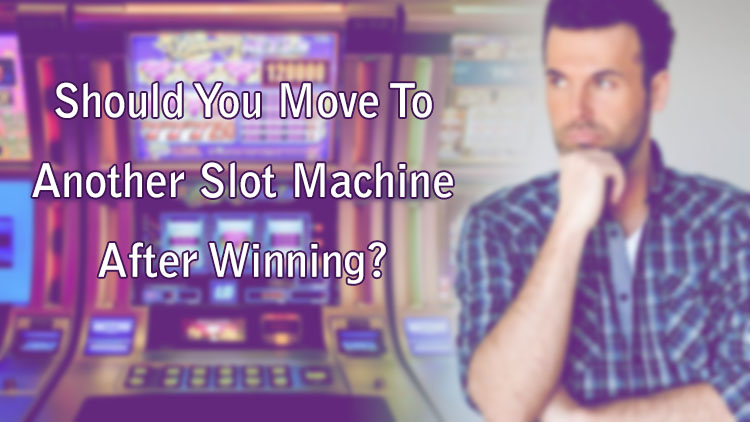 Slots are one of the most popular casino games. They don't require skill like most table games, and could be a quick way to have fun. So, it's no surprise why gamblers like them. They can be a great starting point for most newbie gamblers.
You can win in new online slots, though you don't have the control to nudge yourself towards a potential win like in blackjack or poker. That's because slot machines use Random Number Generators, a mathematical system that produces random outcomes.
Slot games don't guarantee players a win, but some players believe certain strategies could help them. This is untrue. Another common belief is that you should move to another slot machine after winning. In our article below, we'll help you determine if this is the case.
How Do You Know When To Stop Playing a Slot Machine?
Slot games can be some of the best pay by mobile casino games, but they also have the potential to be the most frustrating. It may be helpful to stick to one machine throughout your playtime, but how do you know when to quit playing?
You Start to get Tired
Playing slots over some time can have you weary. If you feel tired, your brain and body will likely switch off. In this scenario, it's better to take a break and walk away from the slot machine.
Set Time and Money Limits
Sticking to a budget and time limit before playing a slot is important. Most online casinos let you set a time and money limit before starting the game. So, a reminder pops up on the screen to alert you if your time, or money falls below a certain value.
If You Encounter Multiple Losses
If you've had consecutive losses, there's no guarantee that a win will come soon. So, it's always better to quit while you're ahead.
If your sentiments about the game change
The main goal behind playing slots is to have fun. Therefore, it would be best if you stopped playing if this changes. Slot machines are meant for fun rather than to annoy you.
So, is it better to switch machines? Switching slot machines doesn't typically have any impact on your gameplay. It can be a useless strategy that potentially wastes your time because slot machines operate on randomness.
If a Slot Machine Hasn't Paid Out Lately, Is It Due To Hit?
There is no way to predict if a slot machine will hit because they're games of chance. Each outcome is unpredictable thanks to the Random Number Generators slot machines use. The algorithm is continuously in use even when the game is inactive. These RNGs use mathematical calculations to generate outcomes each millisecond. So, you cannot guess what's coming next, or predict a hit.
How Often Do Slot Machines Hit The Jackpot?
The chances of landing a jackpot, especially a progressive jackpot, can be one in a million. Some of the most popular progressive jackpot slots include Cleopatra's Gold, Mega Moolah, and Major Millions.
Smaller jackpots could trigger more often, but this can occur after hundreds of spins, or not at all. However, expecting a progressive jackpot slot to trigger can be impossible to predict. That's because progressive jackpots are one of many slot machines in a single network. Everyone who puts money into any games in the network adds to the jackpot pool. The jackpot value continuously grows until someone triggers it.
The chances of a jackpot hitting are very small, so it's never wise to chase a jackpot when you play a slot.
Conclusion
Opting to leave a slot machine after winning usually does not impact your gameplay because slots always produce random outcomes. Nevertheless, some players believe staying at one machine after a win may lead to a possible winning streak. Others believe playing another slot machine with the same RTP may be a better decision. However, both groups of players are wrong. Every slot game is different, but one thing makes them all the same; they all produce random outcomes.
 *All values (Bet Levels, Maximum Wins etc.) mentioned in relation to these slot games are subject to change at any time.