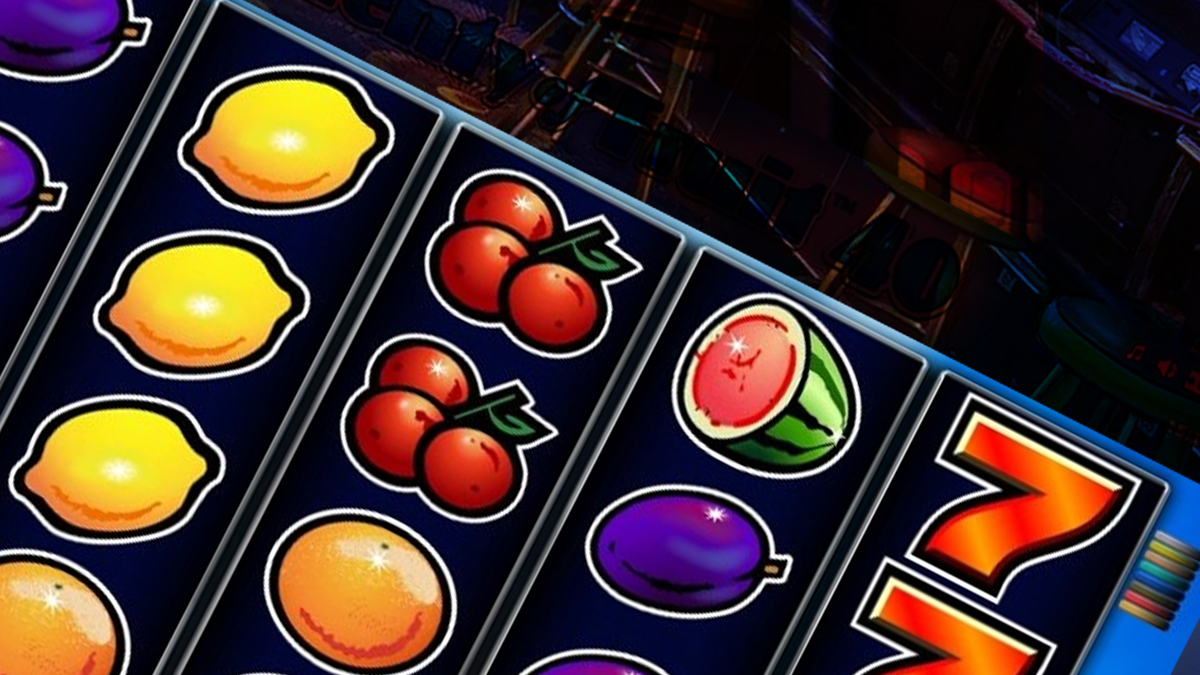 If you're an avid online slots uk player, you may have come close to potentially winning a jackpot, but perhaps you missed out on it because just one position was left unfilled. Some online slot games can offer you a 'Nudge' feature, which can sometimes be randomly awarded after spins, and chances are that if a game offers you a nudge feature, it will most likely have a 'Hold' function as well, depending on the game.
The Hold and Nudge features can usually be found on fruit machine slot games. Fruit machine games are a popular variation of online slot machine games that have become common in the UK. These fruit machines popped up in real-life casinos long ago, and in 2007, they entered the libraries of online casinos too.
Today, we're going to discuss fruit machines with Holds & Nudges in detail and tell you how you can play them. You will also find a list of some of the top fruit machine games online below. So keep reading this article to gather all the information you need about playing fruit machine games online!
Play Fruit Machine Games Online for Real Money
Wondering if you can play fruit machine games online for real money? You certainly can! Here at Wizard Slots online casino, you can bet with and potentially win real money on our slots and online casino games. We firmly follow online gaming regulations under the UKGC (United Kingdom Gambling Commission), so you can rest assured knowing that all of our games are fair and secure.
While fruit machine games started as offshoots of slots, today, there's an ever-growing number available to play in online casinos. These fruit machine games came from a time when there were certain restrictions in place so that players couldn't play slots (a game of chance) for money. There needed to be some kind of 'skill' involved.  
So, these fruit machines took advantage of a certain loophole that existed in the 1960s British Betting and Gaming Act. The fruit machines didn't eliminate cash wins; they just added some additional decision-making features in the form of 'Nudges' and 'Holds', which made fruit machines compliant with British laws. 
The 'Nudge' feature simply lets you push icons that are just below the playing area onto your screen (in some cases, this process can turn your potential loss into a win). On the other hand, the 'Hold' feature allows you to hold a reel (or 2) in place while you spin the other reels to try to form a winning combination. 
The difference between mobile slots and fruit machine games is that the latter offer features such as Nudges and Holds that give you certain choices. In contrast, slots usually don't allow such choices. 
Fruit Machine Games with Nudges & Holds 
Playing fruit machine games online sounds fun, doesn't it? Let's take a look at 5 of the most popular fruit machines with Holds & Nudges online: 
John Doe is a 95.97% RTP (Return to Player) fruit machine game that features over 40 paylines and was developed by Stakelogic games. The volatility of this fruit machine game is medium. 
This is a fruit machine game developed by NoLimit City. It has a slots RTP of 96.16% and features over 25 paylines. The volatility of this fruit machine game is high. 
Hot Nudge is a fruit machine game developed by NoLimit City. It has a RTP of 96.29% and features 40 paylines with 5 reels. This is a low volatility fruit machine game.
This is a fruit machine game developed by Push Gaming, and it has a RTP of 96.7%. There are 20 paylines and 5 reels. The volatility of this fruit machine game is high. 
Sphinx Fortune is a 95.32% RTP fruit machine game developed by Booming Games. It features 576 paylines and 5 reels. The volatility of this fruit machine game is high. 
How to Play Fruit Machines Online 
Playing fruit machine games is much like playing slots. For example, you must first sign up at a legit online casino, such as Wizard Slots, before getting started.
Next, select the fruit machine game that you want to play and place a slots wager that you are comfortable with. Finally, click on the Spin button and start playing! Like slots, the aim is to land similar icons and or slots symbols on the payline. To get a better understanding of how to play fruit machines online, you should know about a few key differences between fruit machines and slots:
These have become an important part of fruit machines and allow you to make certain decisions while playing. When you 'Nudge', you can move certain symbols or reel down one or multiple positions, depending on the game. The 'Hold' button allows you to hold specific reels in place while you spin the other ones to try and get a win. 
These are found in all fruit machine games, and they offer you the chance to win by climbing up a cash ladder towards the jackpot! This ladder has a light flashing on it quickly, and if you can stop it at a cash prize, you can potentially win that amount. 
Bonus Board and Hi-Lo Bonus
The Bonus Board is formed through a grid or series of graphics that will light up at random. Pressing the Stop button will make the light stop flashing and light up the possible reward. In contrast, the Hi-Lo feature is a 50-50 feature that allows you to potentially double your winnings by trying to guess if a number will be higher than the number shown to you. 
Can You Play Fruit Machines for Real Money Online? 
One of the most common questions regarding fruit machines is whether you can play them for real money online. The simple answer is yes! Fruit machines can be played for real money online if you play at legit online casinos such as Wizard Slots. Just head on over to our gaming catalogue and choose a suitable fruit machine to start playing.
Can You Play Old UK Fruit Machines Online? 
Various old UK fruit machines are available online for people who love the slots classics. Hence, various online casinos have an extensive catalogue of old UK fruit machines. Some of the most famous ones are as follows: 
*All values (Bet Levels, Maximum Wins etc.) mentioned in relation to these slot games are subject to change at any time.