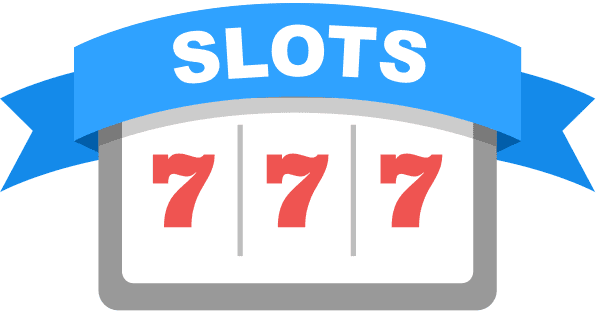 If you're a history nerd and like to know the history of everything then you will enjoy reading about where classic slot games began in this blog post.
We'll be taking you on a trip down memory lane of when the first slot machine was invented and will take a look at the incredible journey slots have been on to get to where they are today. Perhaps we'll recommend some top classic slots for you to play too here.

The Invention of the First Slot Machine
Slot machines go way back, over 100 years, in fact. The very first slot machine was created by Charles Fey who lived in California. By day, he was a mechanic and by night it seems as though he was creating what was going to be one of the biggest things in gambling history!
After what we assume was a lot of time and hard work, the Liberty Bell was born. Have you noticed that there's a bell on traditional online slots? This is linked to the first slot machine the Liberty Bell. The Liberty Bell was a very simple slot machine. The symbols included playing card suits and a golden bell.
There were just 3 reels on the Liberty Bell and to play, gamblers had to pull the lever which was located at the side of the slot machine. Pulling this lever caused the reels to spin. The reels would then come to a stop. If 3 golden Liberty Bells matched, the slot player would win 50 cents.
Changes to Classic Slot Games Over the Years
The Liberty Bell proved to be very popular. Technology has come a long way since the first classic slot game was developed over 100 years ago. In the 60s, the first electromechanical slot machines were developed. In the 1980's more technical advances were made and were powered by electric microprocessors.
The electric microprocessors used in classic slot games in the 80s allowed gamblers to make larger bets and therefore win even more money than before. Classic slot machines were now very popular and it would be rare to see a pub without one.
Nowadays, slots utilise a random number generator. A random number generator is able to make a pattern of numbers or symbols that is totally random. This gives all players a fair chance to win. This new technology allowed casino operators to create more exciting slot machines with more paylines and more features.
The way we played slots changed again in the mid-90s. The online casino was born meaning you could play your favourite classic slot games from the comfort of your own home. It also provided people with so much choice of games to play. Online slots continue to get better and better.
Classic Slot Games to Play Today
You can still go out and play your favourite classic slot games in a casino or pub. If you prefer, you can play them online! There are so many top classic slot games to play online that give a nod to the original slot machine.
A classic slot game to us is one that has 3 reels and is really simple to play. Classic slots tend to have a fruit theme with classic symbols such as playing cards, lucky sevens and golden bells. If you want to try out some classic slot games, we recommend these top 3 which have a slight twist:
Twin Spin - Twin Spin by NetEnt has the visuals of a classic slot with golden bells and delicious fruits but has 243 ways to win. It's a very simple slot so it is very reminiscent of classic slot machines. The top win is 270, 000 coins.
Starburst - To us, Starburst is a classic slot game as it's loved by so many gamers. If you've played slots before, there's a very high chance that you have played this NetEnt classic. Starburst is a space-themed slot covered in jewels. It has a free spins feature, locked wilds and re-spins.
Diamond Strike - Another classic slot you can play at Wizard Slots is Diamond Strike. Diamond Strike is a Pragmatic Play slot with 5 reels and 15 paylines. It looks like a classic slot machine with fruits, lucky sevens and golden bells. It has a jackpot where you can win 1, 000x your bet.
Conclusion on The History of Classic Slot Games
As you can see classic slot games have changed so much over the years. Nowadays, we have so much choice from traditional 3-reel fruit machine slots to slots with multiple paylines and exciting features like Cluster Pays and free spins features. We can't wait to see how much slots will change in the next 10 years!