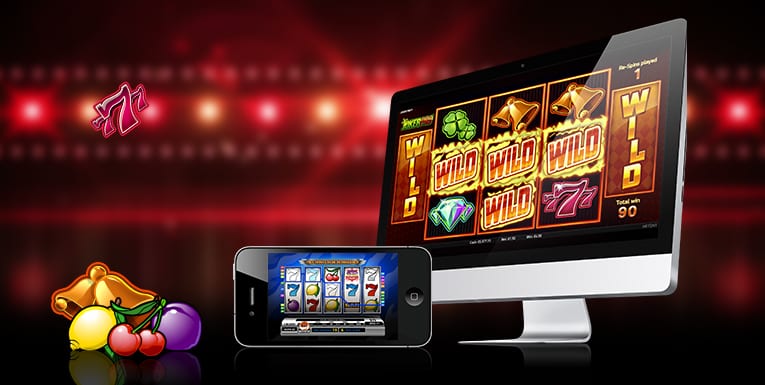 You always hear stories of people winning millions from just one 20p spin on an online slot but how true are these stories?
Can you actually play slots online and win real money? In this blog post, we'll be investigating how you can win real money when you play online slots and we'll also give you some tips, tricks and ideas on how you can increase your chances of a lucky big win.

How Real Money Slots Work
To understand how exactly you can win at slot games online, you need to understand a few basics. Let's take a look at a couple of the terms and keywords that will be helpful to know.
RTP - RTP, Return To Player percentage, is the overall percentage that a slot machine pays out over a period of time. It's essentially the odds of winning a prize.
Every online slot has a different RTP and slots with a good RTP typically range over 94%. If a slot has a higher RTP, you're more likely to win more real money.
RNG - RNG, Random Number Generator, is the software that online slot machines use to ensure that they are played fairly. There have been random number generators for as long as slots have been around but they have changed a lot over the years.
Mechanical concepts were used in the first slot machine to make wins random. Nowadays, a microchip number generator is used. Can the RNG help you win real money? Yes! You have just as much chance as anyone else to win. Winning slots is totally random. You could win nothing, £100 or £1 million. 
Can You Win Real Money Playing Free Slots?
In short, yes! You can, of course, win real money when playing slots online. But what is the key to success? Many gamblers believe in certain strategies that help increase their chances of a win. But what are they? Let's take a look!
Having a basic good knowledge of how to play slots is a good place to start and can help you win more. Just as we mentioned before, it's good to look out for slots with a high RTP. Every slot is different so be sure to familiarise yourself with the paytables.
Get to grips with keywords such as wilds and scatters and know about the different features like free spins features and pick me bonuses. This is the first step to slots online success.
Increase your chances to win at real money slots by practicing. Practicing playing slots can help increase your chances of winning as you will be able to get a better understanding of how to play. You don't have to part with money to practice, you can play slots for free here at Wizard Slots.
UK Stories of Huge Online Slot Payouts
It really is true, you can win real money playing slots online. Let's start off with one lucky player who placed a £10 bet on Mega Fortune back in 2016. The name of the player is unknown but they won an incredible £6, 235, 372. Imagine winning that!
The following year in 2017, luck strikes again from a lucky player from Aberdeen known as Neil. Neil was new to playing slots online (we bet he's still happily playing them!) and this story proves that even slot newbies can win real money.
He had only deposited £30 into his newly opened account. He then decided to play top jackpot slot Hall of Gods by NetEnt. In one £4 bet, he managed to scoop an amazing £6.3 million. To win this much on your first spin is very rare and incredibly lucky but this story proves that it does and can happen!
Our last story is a tale of a young man, just 26 years old. Jonathan Heywood from Crewe is known for having one of the largest UK casino slot wins. He played the incredibly popular jackpot slot Mega Moolah by Microgaming and in one single spin, he won an astounding £13, 209, 300.
We're very jealous! But it could happen to us! The only way to win is to spin the reels at https://www.wizardslots.com.
Conclusion on Winning Real Money When Playing Slots Online
If we haven't already made it clear enough throughout this blog post, you can win real money when playing slots online. In fact, as our true stories have proven, you can win millions! You need to be in it to win it and having some general slots knowledge and a little practice can give you a winning boost.