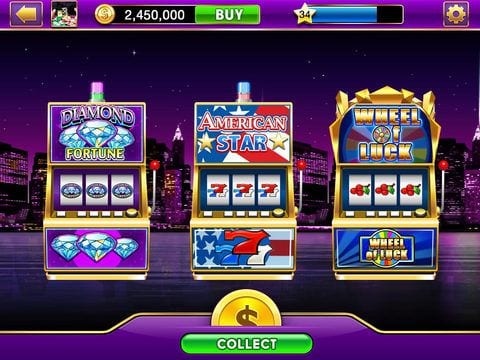 We all want to play online slot games and be successful, right?
But what exactly is the key to success when playing slots online and is there a secret winning formula? In this blog post, we will be investigating the different things that slot gamers do to increase their chances of winning. We will also be giving you some of our own tips and tricks for slot game success.

Knowing the Online Slot Games Basics
If you're new to playing online slot games or you play slots often and want a quick refresher then you will find this part very helpful. If not, skip ahead to how people win money and the success stories! To have a better chance at winning slots, it is always a good idea to have a bit of knowledge.
We're not saying you should know all of the science behind how online slot games work but just knowing a few of the keywords can help you so much. Playing slots is relatively straightforward and easy which is what makes it fun and appealing to so many people.
Here are just a few key slot terms to get you started:
Paytable - A paytable has everything you need to know about a particular slot. It tells you how much you can win and what the bonus features are.
Paylines - The number of lines that need to match in order to win.
Reels - Reels are the things that spin when you hit "spin".
Payout - A payout is the money you get from a slot machine
Wild Symbol - Mostly, the wild replaces all other symbols except the scatter.
Scatter Symbol - The scatter typically helps you to activate the bonus feature, mostly the free spins feature. You usually have to land 3 scatters.
Free Spins - Free spins are spins you can get for free. You can get free spins with promotions like our welcome bonus offer or win free spins when you unlock the free spins feature in a slot.
How People Win Money When Playing Slots Online
There are many things people do to increase their chances of winning when playing online slot games. One of the best ways to win at slots is to take advantage of the many promotions that online casinos offer. Here at Wizard Slots, we have had some of our own success stories from welcome bonus offers. Someone in our team won almost £300 from their first ever £10 deposit.
There are so many great slot offers from welcome bonuses to loyalty schemes that award free spins, bonus cash and free games that can increase your chances of winning. Another suggestion we have for winning slots is to try something new.
Don't stick to the same old 3-reel slots, try out a progressive jackpot or a 243 ways to win slot. Playing a variety of online slot games could be your key to success. Finally, successful slot players know how to gamble responsibly. Set a time limit and/or a budget and stick to it.
Online Slot Success Stories
We're going to leave you with a bit of inspiration! There have been so many success stories of people winning life-changing sums of money from winning online slot games. First up, we have Sean Doyle, a chef from Northern Ireland. In 2019, he was lucky enough to win over £4 million on jackpot slot Mars Attacks.
He was playing this slot on his mobile phone to pass some time and was lucky enough to hit the jackpot. He didn't know how much money he had won until he got home, we bet he was very shocked and surprised to say the least!
Another big slot success story is from British soldier Tom Heyward, aged 26. He was so shocked by his £13.2 million win from a 25p bet that he kept it a secret from anyone for 3 days. He won this life-changing prize back in 2015 and used the money to help his dad get the best medical treatment. He also bought a Bentley and took his family on holiday.
Final Thoughts Playing Online Slot Games With Success
When you understand the basics of how to play online slot games, it becomes second nature and is so easy. There are a few things you can do to boost your winning chances like taking advantage of bonus offers and trying out new slots but at the end of the day, slot wins big and small are down to luck.
Other articles about Online Slots