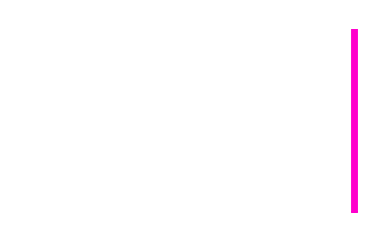 Fed up of playing the same old slots day in day out? Have no fear, the Wizard Slots team is here!
In this blog post, you will discover some of the best free slot games to play in 2022. If you ever wanted to know what slot games our members love to play then you'll find out here.
As well as letting you in on the secret of the best online slots games to play we'll also be telling you where you can find the best free slots deals and much more.

Free Slots Games; What Are They?
It's as simple as it sounds! Free slots are online slots that you can play for free. Nothing, nada, zilch, that's how much you have to pay to enjoy free slots online.
If you're questioning whether to play free slots or not, let's discuss a few reasons why you should. Playing free slot games is super convenient. It's financially convenient as you don't have to spend a penny and it's risk free and it's mentally convenient as you don't have to worry about any losses.
Another reason to play top free slot games is that there are huge payouts involved. Although subject to wagering requirements, you can actually win a lot of real money from playing free slots with bonus offers. The choice of free slots is also widely varied. There are so many free slot games to choose from. Whether you prefer traditional 3-reel fruit machine slots or slots with exciting bonus features, you can enjoy spinning for free in a free spins casino.
How to Get your hands onto Free Slot Games?
There are many ways to get free slots and they are so much easier to find than you think. If you type into your preferred search engine "free slot offers" thousands will show up. Did you know that most slots are actually free? You can "try before you buy" with many online slots these days which is great.
Another way to get free slot games is through bonuses and rewards. For newbies, you can get free slots from bonus offers such as the welcome bonus offer. With the welcome bonus offer, you usually need to make a small deposit to join. Once you're a member, you'll be given free games to play on certain top free slot games which is very exciting.
Many online casinos also have rewards schemes for loyal customers. The more you play, the more rewards you can win. This could be through collecting trophies or earning points every time you play or log in. For your loyalty, you'll be rewarded with free games, free spins and even gift vouchers.
The Best Slot Games to Play at Wizard Slots
There are so many top free slot games to play at Wizard Slots. Here are our top 3...
3 Genie Wishes - See if your wishes of fortune will be granted in Pragmatic Play slot 3 Genie Wishes. 3 Genie Wishes is based on the well-loved Disney tale of Aladdin. As well as an exciting free spins feature, it has sticky wilds and raining wilds. The top prize is 500x your stake.
Lucky Leprechaun - Everyone loves free slot games with an Irish theme, right? Lucky Leprechaun is a top Irish-themed slot with 5 reels and 30 paylines. It has a free spins feature where all wins are doubled and a trail o' fortune bonus where you can win up to 1, 000x your bet.
Fluffy Favourites - One of the top free slot games you can play is Fluffy Favourites. Eyecon slot Fluffy Favourites is one of the most popular slots to play. It's so entertaining with lots of exciting features including a free spins feature and a pick me style bonus. The most you can win in 5, 000x your total stake.
Conclusion on Top Games to Play in 2022
Everyone wants free slot games. They are so easy to find too! You can play the majority of slots for free these days and you can pick up some free spins and free games with bonus offers like welcome bonuses or loyalty schemes.
Online casino sites aren't shy with their free slot games offers. They are literally everywhere! That's good news for us; we can't resist a free spin. Playing free slots is so much fun. It allows your payroll to stretch further and allows you to try new games for free.
You can win real money too when playing free slots! Free slots are always being added to the Wizard Slots site so be sure to take a look when you want to try something new.