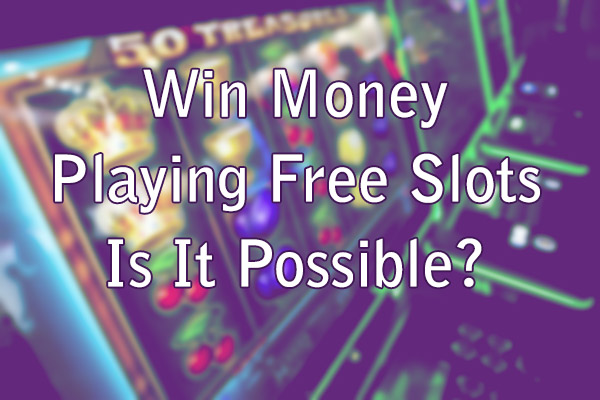 Most developers know players want to sample their games before committing to playing with real money. That's why social casinos that can offer free slots exist. Free slots allow players to try the game before playing with real money.
Free slots might not cost any money to play initially, but is it possible to win money playing free slots? Continue reading this Wizard Slots blog post to find out!
Can You Win Real Money On Free Slots?
No. Spinners typically use fun credits to play free slots at social casinos. Generally, fun credits don't initially cost any money, unlike real stakes. So, you may not have to buy them to play the game. However, depending on where you are playing, you may be asked to purchase more credits once you have used up your initial ones. So, it may be best to check the rules of the social casino first.
These casino slot machines can give you a feel of what playing the actual slot would look like. So, you can spin the reels and see random symbol combinations appear. Additionally, you might trigger any available bonus features and see how they work.
So, free slots might show you how the game's features and theme work. However, you cannot win real money from these games. You might see some spins land you supposed winning combinations, but they don't represent any real cash winnings, instead they can represent the credits you are playing with.
How Do Free Slots Work?
Free slots work similarly to regular online slots, except you don't bet real money to play them. Instead, spinners use fun credits to play them. In addition, they're often available on free slot sites only, also known as social casinos.
Note that you can play most online slots for free, but not all slot games offer that option, and those that do might require you to create an account, depending on the site.
Free slots also use Random Number Generators (RNGs), so every outcome is unpredictable. For example, just because a slot may offer bonus features doesn't mean that you will see how they work in a free slot. 
These games can give you a better indication of how the slot might work.
Why Do People Play Free Slots?
There are many reasons why people might prefer free slots over real money slots. We'll look at a few below.
Learn the game rules
Playing a free slot can help you learn the gameplay. Different slot mechanics are available, like Cluster Pays, Cascading Reels, Win both Ways, Megaways, etc. Sampling a free slot with one of these game engines may help you see how they could work if you play for real money.
Find out your slots preference
It could be best to test out different slot games to see which ones you prefer. For example, classic slots can offer simpler gameplay via 3 reels and fruit machine themes. Conversely, modern slots might have more amped-up gameplay and feature multiple paylines, bonus features, etc.
In addition, the volatility can change across different slot games. Some are highly volatile, while others have low volatility.
What Online Slots Pay Out Real Money?
Free slots might have their appeal, but if you prefer playing with real stakes, you can play real money slots online at Wizard Slots. We have over 1,500 real money casino games and slots! So, you can browse our online casino if you already have an active account. Or, if you don't, you can quickly sign up.
All the online games offered at Wizard Slots have the potential to pay real money, so take your pick.
Conclusion
Free slots are one of the best inventions in the online gaming industry and are usually available to play at social casinos. However, depending on the casino, you may have to deposit real money to buy credits to play with, and you cannot win real money on these games.
If you're looking for real money games to play, consider those available at Wizard Slots casino!