The entire online gambling industry is absolutely thriving, creating an exciting landscape for online gamers and gamblers all over the world. More people are gambling online than ever before, which has created a fascinating shift in gambling trends over the last decade or so. That said, the traditional brick and mortar casino is still very much alive. While more people may be gambling online, the old fashioned way is still popular with many Brits. Most towns have a casino and major cities often have several, making for more ways to bet than ever before seen. Major brands have a foothold in both online and land-based, physical casinos that are creating a really interesting dynamic between the two.
What is best out of online and brick and mortar casinos?
With players enjoying both the modern online means of gambling and the traditional method, too, it seems a good point in the history of gambling to compare the two. So which of the casinos is better? The online casino or the brick and mortar? Here we will be looking at the advantages of both. Taken into consideration will be the selection of games, accessibility and other factors that you may not have considered.
Positives of online casino
Online casino is nothing short of a phenomenon. Exploding into online world in the 1990s, online casino and online gambling, in general, has gone from strength to strength. And it has never been stronger than it is now. There are hundreds and thousands of online casinos out there for gamblers to choose from, with so many of them offering a superb service and each and everyone providing perhaps something a little different from the last. With so many positives said about the modern online gambling landscape, we pick out a few of the best bits here.
Easy accessibility
One of the most important things to happen to the online casino is the rise and success of the smartphone. Combined with the developer's ability to tailor online casino and online casino games to smartphones, there has not been a more influential development to happen to the industry since it first emerged. Accessibility to online slots gambling is easy, without handheld devices now the easiest and most popular way to bet. Live sports betting is easy when you can bet anywhere and anytime, and the ability to play an online slot at any given moment when you might need to pass some time, is a big pull for online casino.
Welcome bonuses
With the huge amount of online casinos and online gambling brands that exist, there is a competitive nature in the online slot games industry. These have led to welcome bonuses and sign-up offers being a really great way to fight for new customers. With the chance to get free spins and free bets, the power is very much with the gambler when it comes to choosing where to gamble and this is a positive development in the world of online casino. While some brick and mortar casinos may offer members certain advantages, they cannot compete with the number of welcome offers and bonuses that online casinos push forward. Free spins and free bets? That is something that only could happen in the online casino world.
Great selection
The online casino list is endless, it seems. Scrolling through page after page, website after website, app after app, you could go on an endless search for the best slot games if you wanted too. Not restricted to four walls, online casino offers an infinite selection of ways to play, ways to gamble and ways to win, that makes it an exciting way to bet for many. You could be placing a bet of sports one moment, then at a roulette or blackjack table the next. As for online slot games, with the way graphics have improved over recent years, themes have developed greatly. Their own massive selection of titles could take you from Ancient Egypt to outer space reels really swiftly. The quick nature of online casino is really impressive, for sure.
Positives of brick and mortar casino
While the new school gamblers are likely to have never known a world without online gambling, it is worth referring to the history books to see where it all started. Casinos have been around for hundreds of years, first becoming popular in Europe in France when the roulette wheel was still a fresh invention. Once considered to be classy places where the most sophisticated members of the community would have a chatter and flutter, the modern casino is now a place that welcomes all who are of age to gamble. And there is plenty to enjoy about the brick and mortar casino, that online gambling simply cannot offer.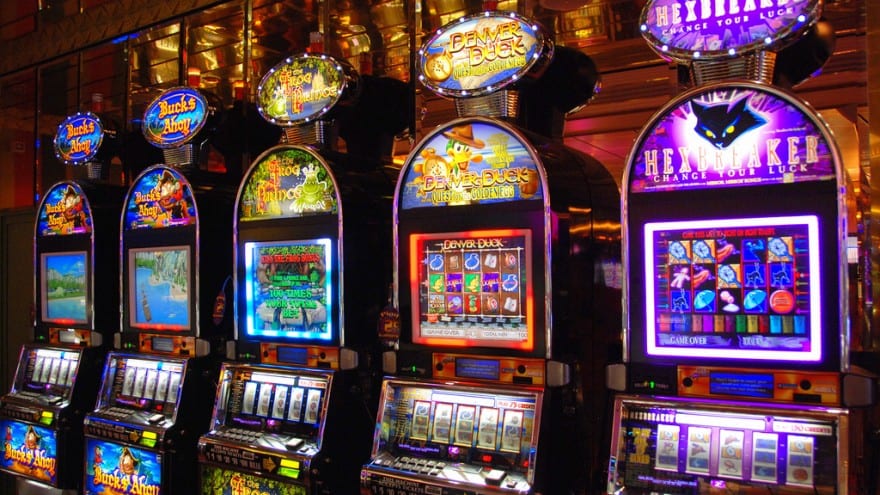 The social way to gamble
While the ease of online gambling is a big attraction, gambling through your phone does take away some of the social sides to casino fun. In a real-life casino, you have camaraderie with the dealers and your fellow gamblers. It is also common to show up to a casino with a date or with a group of friends, making it a genuinely sociable and fun pastime to share with others. As much about the chat and the laughter as it is about the gambling, a visit to a casino has been a way to share a good time for generations.
Ambience
There are some beautiful buildings still being used as casinos today. Of course, in the United States and in particular, Las Vegas, you will find some of the most stunning, mind-blowing casinos in the world, doubling as top-class hotels or restaurants as well as place to have a flutter. But even across Europe and in the UK, you will find some really wonderfully built casinos with attention to detail. The ambience that these places create is something very unique and it is something that is simply impossible to replicate in the online world… for now, at least.