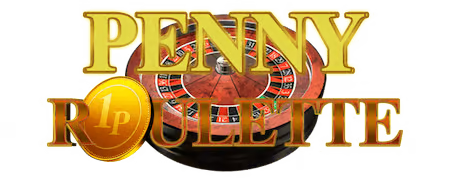 If you are looking for a new roulette game to play, you may like Penny Roulette, a European roulette game by Playtech where the minimum bet is just 1p. Want to learn more? Then read this Wizard Slots blog post to learn what Penny Roulette is and how to play.
What Is Penny Roulette? 
Penny Roulette is a version of roulette by Playtech where you can place bets from as little as 1 penny. If you are new to roulette, Penny Roulette may be a great option for beginners to learn this casino game without having to place such high stakes. Lower betting options could help to make your bankroll last longer than it may with higher wagers.
Looking at Penny Roulette online, you can see it has the traditional casino roulette look, and it plays out just as a normal game of roulette. You can see the roulette wheel on the screen with the numbers 0 - 36. Beneath the roulette wheel, there's the roulette table. There are spaces clearly marked for specific bets, such as red/black and odd/even, which makes it simple for beginners.
You'll also find the chips on the table. The chip size starts from just 1p (£0.01). Penny Roulette is the only roulette game that allows such a small bet. As well as £0.01, the remaining chip sizes are £0.10, £0.50, £1, £5, and £25.
Penny Roulette follows the standard European roulette rules. The wheel is made up of 37 segments: 18 black, 18 red and a green 0. Here is a quick guide on how to play Penny Roulette:
To begin, you must choose your chip size. The minimum bet is £0.01, and the maximum bet is £25. 

Now that you have selected your chip, you can place your bet.

There are many different bets you can choose when playing Penny Roulette. Some of the bets you can make include red/black, odd/even, 1 to 18, and 1st dozen, to name just a few. To place your bet, simply drag your chip to the section on the roulette table that corresponds with your bet. So, to place a red/black bet, you would place your chip on the red/black diamonds.

Next, hit the spin button to make the

roulette wheel spin

and drop the ball in. The wheel spins for a few seconds before it stops.

When the roulette wheel stops spinning, you can see

where the ball has landed

. If the ball lands on a

number covered by your bet

, you win!
Why Play 1p Roulette? 
Every roulette game has its pros and cons, including Penny Roulette. Every player has their preferences! One of the biggest reasons why players choose to play 1p roulette over other variations is purely because you can play for as low as £0.01 per round. 
The fact that you can place a bet for just £0.01 may be very appealing to players, especially those that prefer to enjoy the gameplay without staking as much. As you can stake so little per round, your bankroll may last longer. 
Penny Roulette may be an ideal starting point for roulette beginners; you can get to grips with the casino classic without staking as much on each spin.
Play Penny Roulette Online 
The house edge of Penny Roulette is 2.70%, the same as standard European roulette. The payouts for Penny Roulette are also the same as for European roulette. Here's a reminder of the payout odds for winning each bet in case you need it!
Single bet

- 35:1

Split bet

- 17:1

Street bet

- 11:1

Corner bet

- 8:1

Line bet

- 5:1 

Red/Black bet

- 1:1

Odd/Even bet

- 1:1

High/Low bet

- 1:1
Penny Roulette online also has additional bets that can be made on the extended roulette table (racetrack). The additional bets include tier, Orphelins, Voisins du Zero, neighbour bets, and final bets.
You can play Penny Roulette online on desktop, smartphone and tablet devices. It makes for a good introduction to roulette or a great option for those that prefer lower-stake options, allowing you to play for £0.01 per round! 
*All values (Bet Levels, Maximum Wins etc.) mentioned in relation to this game are subject to change at any time.