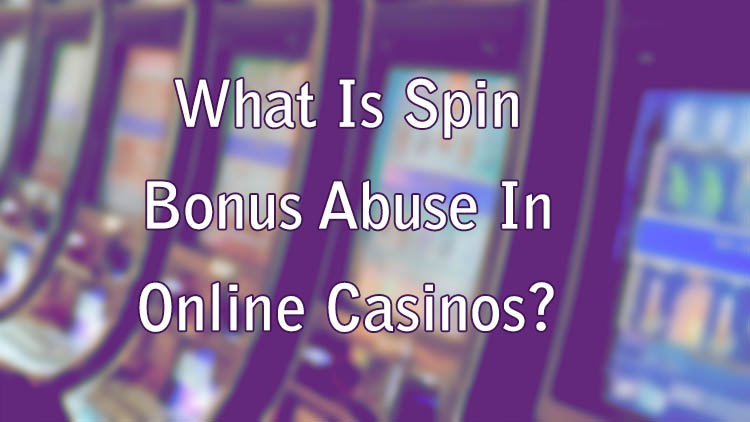 As more players join online casinos, there are more players that try to abuse free spins offers. Although spin bonus abuse only affects a small minority of slots players, it is a problem and does have consequences if caught. 
Spin bonus abusers take advantage of a casino's free spins offers for their financial gain. In this blog post, we'll discuss how this is harmful to both players and casinos and will share tips on how to avoid spin bonus abuse. 
What Is Spin Bonus Abuse? 
Spin bonus abuse is essentially using free spins bonuses and not sticking to its terms. Spin bonus abuse is a tactic that some gamblers use to exploit free spins promotions in online casinos. Some online slot games players exploit promotions that offer free spins as a way of cheating the system and hoping to make a profit along the way. 
How People Abuse Free Spins Bonuses 
There are multiple ways in which some players abuse free spins bonuses. One way a player may engage in spin bonus abuse is by claiming several free spins offers from the same casino. Online casinos have many exciting free spins offers, so there are bound to be the odd few people who try and abuse them to their advantage. 
A player may abuse free spins in an online casino by using fake or stolen identities. Doing this goes against a casino's terms and conditions and could get you banned. Some people even set up multiple accounts to abuse free spins bonuses. 
When you join an online casino, you can sometimes get free spins when you make a deposit as part of a welcome offer. If someone makes multiple accounts, they could take advantage of this offer to get more free spins.
Some players use every single offer across multiple accounts in the hope of getting as many free spins as possible to potentially increase their chances of winning. We do not recommend this, as each offer has its own wagering requirements that must be met before you can withdraw any winnings. If you were to use every free spins offer available in a short period, it would be very difficult to meet all of the wagering requirements.
How To Avoid Spin Bonus Abuse 
If you abide by the terms and conditions set by the online casino when you join, you don't have anything to worry about.
The majority of players play fairly. However, there are some that think they can abuse spin bonuses without getting caught. If you have received a warning about potential spin bonus abuse, you should immediately reach out to the casino's support team to resolve the issue.
There are certain things that may raise an online casino's suspicion regarding spin bonus abuse. Some triggers include having multiple accounts registered with an online casino, using fake identities and claiming multiple free spins promotions in quick succession.
If you are caught abusing spin bonuses, this could lead to consequences such as your account being removed and forfeiting any winnings. 
To avoid spin abuse in online casinos, avoid using multiple accounts or opening accounts under a false name. Additionally, always make sure to read the terms and conditions of each free spins promotion. If you are unsure of anything, you can also contact the casino.