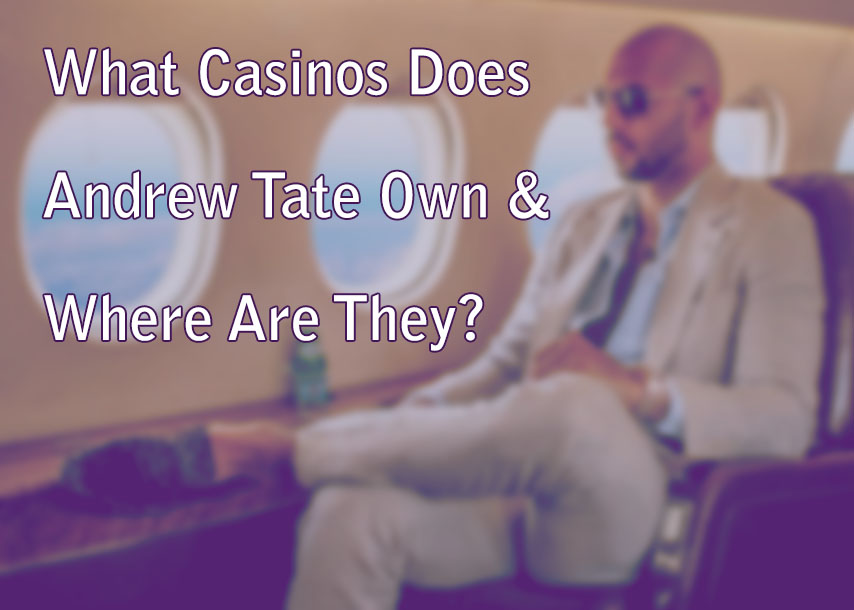 If you are in touch with pop culture, then you've most likely come across Andrew Tate. He exudes confidence and pushes the "hustler" spirit, but he's also been at the centre of a lot of controversy. One thing many people may not know about Tate is that he owns casinos.
Let's find out what casinos Andrew Tate owns and where they are in our Wizard Slots post below.
Who Is Andrew Tate?
Andrew Tate is a 4x kickboxing champion of American and British descent. He's held the WBA, IBO, and WBC international super middleweight titles. Tate is also famous for being an internet personality, social media influencer, and serial entrepreneur.
Some of his businesses include:
The War Room - a global community of like-minded entrepreneurs working together to advise, support, and motivate each other in business.

A clothing line, merchandise, and supplements business called Top G.

T2 Television - an advertising company.

OnlyFans - where he has a few models running accounts on the platform.

Casinos.
What Casinos Does Andrew Tate Own?
Andrew Tate claims to have gotten into the casino gaming business when he met a casino owner on a Romanian cage fighting show. Tate looked him up after retiring from fighting. He planned to ask the businessman to invest in a franchise model and launch casinos in Romania under the company's name.
Business boomed almost immediately. Tate used free coffee to lure in customers. He believed that no other casino in Romania was giving away free drinks, so he thought it would be a good strategy to win customers. It worked. He claims to rake in millions of dollars a month from the business.
Andrew Tate's Casino Locations
Tate claims to own an online crypto casino where he invested 2 million for a 20 million return. He also owns more than a dozen Romanian casinos with his brother.
How Many Casinos Does Andrew Tate Own?
Andrew Tate claims he owns 15 casinos, each earning him a million dollars monthly. The casinos are based in Romania.
Play Casino Games Online at Wizard Slots
Thankfully, you don't have to travel to Romania or any brick-and-mortar casino to experience fantastic slots and casino games, you can find them here online at Wizard Slots.
We have a range of online slots covering themes from ancient Egypt to outer space, not to mention a range of features including Megaways, Scatter Pays, Hold and Win, Cluster Pays, Progressive Jackpots, and more.
Then there are the online casino games. We have the staples like blackjack, roulette and baccarat, as well as live casino versions of them.
Click the 'Join Now' button at the top of the page and follow the steps to create an account.