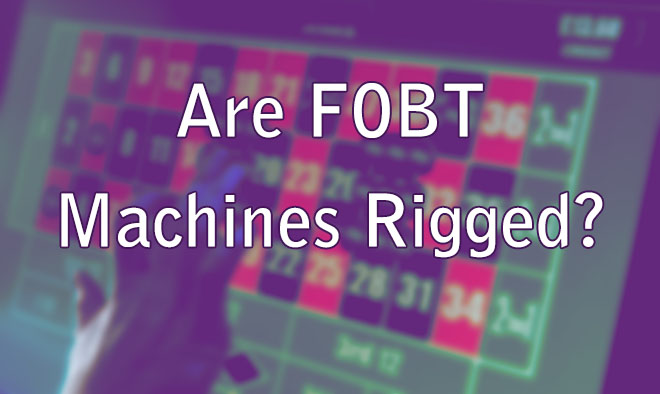 Gambling has come a long way since the first slot machine was invented in the late 1800s. In order to play casino games, gamblers would have to physically visit land-based casinos. 
However, those days are long gone. Nowadays, players can access all their favourite casino games from the comfort of their own homes through the use of online casinos!
Wizard Slots is an excellent example of this. UK players who sign up can gain access to over 1,500 casino games, including popular scratchcard games such as 7 Piggies 5,000, Football Scratch, Fishin' Frenzy Scratchcard and more!
WizardSlots.com also offers some of the best casino table games, slots and live casino games! For example, there's:
However, if you prefer land-based casinos but want to try and skip the large crowds, you might consider playing FOBTs.
Fixed Odds Betting Terminals, or FOBTs, are electronic machines that can be offered in UK betting shops and generally come with an array of casino games. The first FOBTs emerged around 1999, but their popularity grew after the 2000s. 
However, some players may believe FOBT machines may be rigged, but is this actually true?
Continue reading this Wizard Slots blog post to find out the answer to this frequently asked FOBT question and more!
Can You Win On An FOBT?
FOBT machines can be found in nearly every betting shop in the UK. Each betting shop is allowed up to 4 of them, respectively.
You can potentially win on FOBTs, though the maximum potential win is usually worth up to £500, however; this may be different depending on the machine and or bet shop. FOBTs also typically have a maximum bet limit of up to £2.
Note that you can play almost any casino game via FOBTs, including roulette, slots, and bingo. 
Like other casino games, FOBTs also offer players Return to Player (RTP) percentages. They typically have a RTP averaging around 90%-94%, although some roulette games may offer a slightly higher RTP.
If you are unfamiliar with RTPs, they can be used to indicate the likelihood of potentially winning on a specific casino game. It is a theoretical value that can be calculated over millions of simulated spins or rounds. 
So, if you're playing a game with a RTP of 94%, this means that, in theory, the game may pay £94 for every £100 wagered.
However, it's worth noting that casino games are random in nature, and any potential winnings can never be guaranteed.
How Do You Beat FOBTs?
There is no way to 'beat' or 'rig' FOBTs because they are like all other casino games, completely random. Every machine uses a Random Number Generator (RNG) that isn't located inside the betting shop. Therefore, the shops cannot 'fix' or 'rig' these machines.
Generally, UK FOBTs must be certified and approved by a Government approved test company before they can be played.
How to play FOBTs
Select your

bet size

depending on the game you play. Then, choose the bet or action to follow. For example, in

blackjack

, an action could be to hit,

split

, or stand (depending on the

game rules

), while in roulette the action would be to

spin the wheel

.

Next, start the round by clicking 'Play' or 'Deal'.

Afterwards, the machine plays the round, unless you follow through with any other possible actions.
Are FOBT Machines Rigged?
No, the betting shops cannot rig FOBT machines because they use Random Number Generators (RNGs). RNGs are mathematical algorithms casino games use to generate random game outcomes. With RNGs, you cannot know or predict what the next spin or result will be.
Generally, the bookies cannot manipulate the software since they also might not know which mathematical algorithms are in place. In addition, it would be impossible to make a guess or to predict possible results since RNGs compute millions of random values each second.
RNGs are available in nearly all casino games, including FOBTs. So, there's no way for any player or bookmaker to detect any pattern or 'rig' them. Random Number Generators are used so games remain fair and random for everyone.
How Random Are FOBTs?
Aside from Random Number Generators, FOBTs also have Return to Player percentages in their casino games. Return to Player percentages are theoretical values that can indicate how much a player is likely to win from a game after playing for a long time. 
Of course, RTP percentages are not a guarantee, but merely a theoretical value. All casino games are random and produce unpredictable outcomes on each spin. However, knowing the RTP values may go a long way in helping you to decide which games may be best to play.
Conclusion
So, the next time you hear someone saying FOBT machines are rigged, you'll know this is a myth, as FOBTs are random and unpredictable. Bookies cannot manipulate these machines because they can't know or control the game's mathematical algorithms.
*All values (Bet Levels, Maximum Wins etc.) mentioned in relation to these games are subject to change at any time.