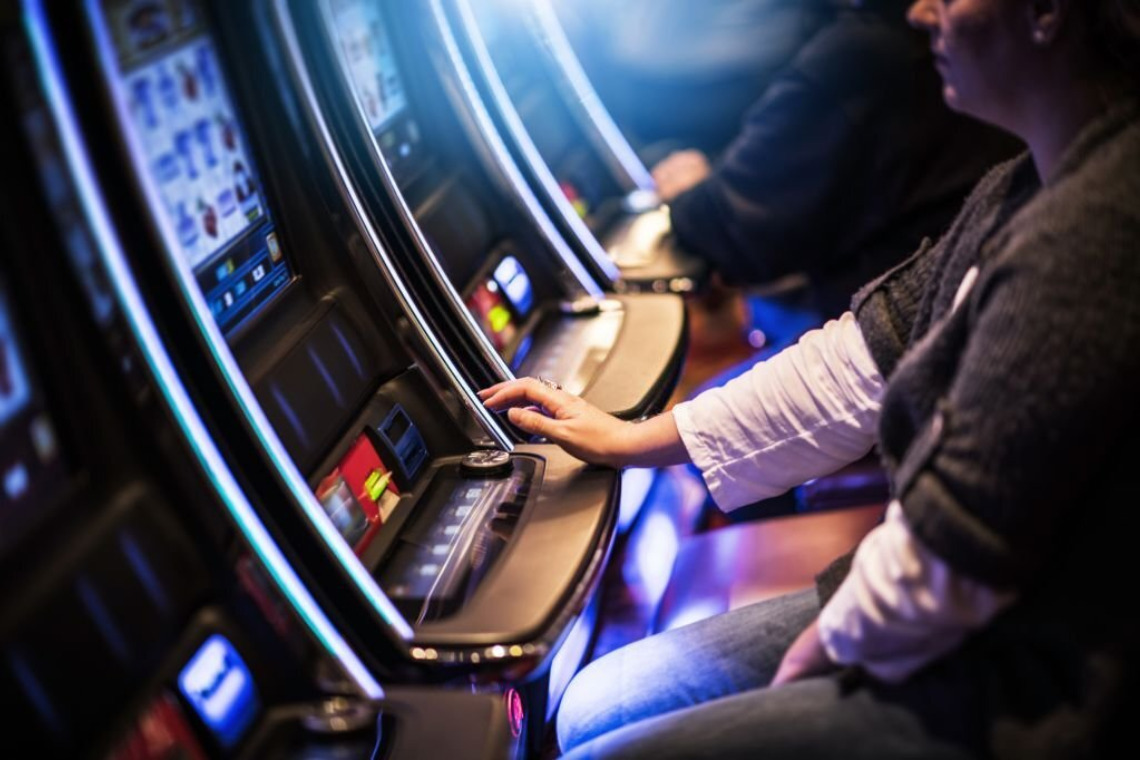 Want to know what a slot tournament is? Read on to find out!
In this casino blog post, we will share everything you need to know about online and land-based slot tournaments. We will also tell you what the different types of slot tournaments are and how they work.
What Is A Slot Tournament? 
A slot tournament is where you play an online slot machine simultaneously with other slot players and compete against each other. Often, a slot tournament has an audience who can sit and watch players competing on slots to win a prize. Online, a slot tournament will take place over a set time, and the person who wins at the end will be given a prize. Prizes could include money, holidays, or luxury gadgets.
How Does A Slot Tournament Work? 
A slot tournament is a unique competition where you are playing slots against others. Here's what you can expect and what you need to do if you decide to take part in a slot tournament:
There are both free and paid slot tournaments. If you find a free slot tournament, you must choose to opt-in. If you are paying to participate, you will need to pay the fee before joining.

When the slot tournament begins, you will bet with your own money or with credits on selected slot machines chosen by whoever is running the tournament.

You will be competing against other slot players with the aim of the game being who can win the most. There will be a leaderboard where you can see who is winning and coming out on top.

The length of the competition can vary. A slot tournament could last half an hour, a day, or even as long as a month. The tournament ends when the time is up, and you will need to stop playing.

The winner is the player who is at the top of the leaderboard. The winner will receive a prize for coming 1st place in the slot tournament.
Online Slot Tournaments Vs Land-Based Slot Tournaments 
There are many similarities between online slot tournaments and land-based slot tournaments. First of all, the rules for both are the same. The aim of the game is to get the highest score on the leaderboard by winning the most on mobile slots within a time limit.
One of the key differences between online and land-based slot tournaments is the social element. The land-based slot tournament has a huge social element as you can physically see other slot players and socialise after. There's also a live audience. You cannot see or talk to other players when playing slot tournaments online.
Another difference is where the slot tournament is held. A land-based slot tournament is held at the casino, and you will typically have to register in advance. An online slot tournament takes place online, and you can participate from anywhere, on any device.
As there is a set number of fruit slot machines in a land-based casino, this limits how many people can participate in the tournament. However, the opposite is true for online slot tournaments, as many more people can participate simultaneously.
Are Slot Tournaments Free? 
Some slot tournaments require you to pay an entry fee. This is known as a buy-in slot tournament. When you buy in, you are contributing to the prize pool, which the winner of the slot tournament will win.
There are slot tournaments, both land-based and online, that are free to enter. Although they may be free to join, you still have to bet with your own money for a chance to win. You have to opt-in to a free slot tournament before you can play.
Types Of Slot Tournaments 
There are many slot tournaments to play in land-based casinos and online. Below are the different kinds of slot tournaments you can enter.
Signup Freeroll 
Signup freeroll tournaments are free slot tournaments. For this type of slot tournament, you will not need to pay a fee to enter. You can compete without having to pay anything. You may, however, have to bet with your own money. Free slot tournaments are sometimes part of online casino bonuses.
Scheduled Tournaments 
A scheduled tournament is one of the most popular types of slot tournaments. As the name suggests, this slot tournament is scheduled. It requires you to register to compete. You must register by a specific date and pay your fee in advance.
Sit And Go Tournaments
Sit-and-go tournaments begin when the number of entrants required has registered. Sit-and-go slot tournaments tend to be small and have a limited number of entrants. As a result, this tournament tends to fill up spaces quickly. You can even play against just one player in some sit-and-go slot tournaments.
Comped Tournaments 
Comped tournaments are exclusive slot tournaments. They are reserved only for loyal casino customers and loyal online casino members. You can only play comped tournaments if you are a member of the casino putting on the event.
Reloader Tournaments 
A reloader tournament is another popular kind of slot tournament. It essentially allows you to "reload", in other words, pay for another round if you find yourself low on credits or low on winning so early in the competition.
Extender Tournaments 
Extender tournaments are relatively similar to reloader tournaments. It allows you to buy an add-on that can extend your playing time.
Survivor Slots Tournaments 
Survivor slot tournaments are very competitive slot tournaments. As the name suggests, there is only one survivor/winner. It works by eliminating players after each round. It's a good tournament for the most competitive slot players.
One-Shot Tournaments 
The most competitive slot tournaments of all are one-shot tournaments. You only get one chance in these tournaments. You are eliminated from the competition if you don't get through to the next round.
What Can You Win At A Slots Tournament?
Most commonly, the prize for winning a slots tournament is cash. The amount of money you can win depends on the casino, how many players there are, and how popular it is. In certain slot tournaments, such as buy-in tournaments, you are paying into a prize pool, so the more players participate, the bigger the prize pool and the more money you could potentially win. 
There are many other things that you can potentially win at a slot tournament. Land-based casinos give out various prizes, from free meals and slot vouchers to expensive gadgets, free hotel stays, and more.
How Do You Win A Slots Tournament? 
Since playing slots is random, you can't do anything to ensure you win. Nothing you do will change your chances of winning. However, there are a couple of things players do that they claim helps them place higher on the leaderboard.
Some players believe they can improve their chances of winning a slots tournament by playing as fast as they can. Typically, a casino will give you a certain amount of credits and play is timed. The thought behind this is it being a numbers game. Since the chances of winning are the same on each spin, then if you get through more spins, you're likely to land more wins than someone who spins less.
Players believe playing fast is key to a slot tournament. Don't focus too much on individual winnings, as all of the winnings added together are what counts. Similarly, when you unlock bonus features, this can slow your game down. So players claim you should try and get through them quickly whilst in a tournament.
However, this is just one strategy players use. Ultimately, there is no way to increase your chances of winning on a slot machine, whether in a tournament or not. It is all down to chance. Please gamble responsibly.