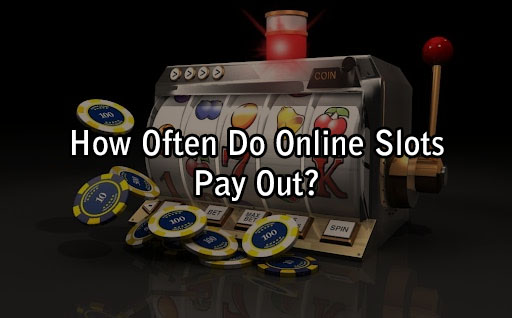 It's no secret that this is a question many slot players have pondered for years. Understanding the frequency of potential payouts can be crucial information. However, many factors may determine how a game may pay out. 
One crucial characteristic to remember about online slots games is that they are ultimately a game of chance, and winning can never be guaranteed. But, with that being said, there are a few factors you might want to keep an eye out for, and we'll go through some of these below. 
Hit Rate vs Jackpot Wins
There are many factors that may determine which new casino slots you choose to play. Two of these could be the Hit rate and Jackpot Odds.
Hit rate, or Hit frequency, can be used to refer to how often players may potentially land certain winning combinations on a specific slot game. For example, a 33% win frequency means the game could trigger payouts on 33% of the spins, on average. Note that this is merely a statistic and not a guarantee, as online slots operate on 100% randomness. 
On the other hand, Jackpot Odds can be used to indicate a player's chances of landing the top possible prize in the game. For example, the odds of winning the game's biggest prize may be 1 in 500 million. So, while some games may potentially deliver payouts on 1 out of 10 million spins, others might offer jackpots in only 1 out of 10 billion spins.  
These possible differences could be based on a number of slot characteristics such as the game's RTP%, number of reels, number of paylines, variance and more. For example, Progressive Jackpot slots typically come with high volatility. This means that the game could award payouts less often, but if they do, the rewards have the potential to be huge. 
Ultimately, online slots operate on randomness, so factors like Hit Rates may offer some clarity on possible payout frequency, but there can never be any guarantee. 
How Often Are Online Slot Jackpots Won?
The shortest answer to this question would be; it depends on the game. Like most casino games, online slots use a Random Number Generator. RNGs refer to cutting-edge algorithms that can produce random number sequences and produce them in record time. These algorithms and or sequences can be produced to generate a slot's spin outcome, ensuring that they are completely random and fair for players.
So, because these RNGs handle random values at astronomical speeds, there is no single way to know how often players could potentially win slot jackpots.
Do Online Slots Pay Better Than Regular Slots?
Both online slots and regular slots can have their appeal. Of course, the most popular of the two tend to be online slots. These types of slots have several pros. For example;
They have a wider reach.

There are thousands available to cater to a wide range of tastes.

You can play online slots anywhere with an active online casino account.
However, the biggest con to online slots is that they don't offer the physical connection that regular slots have. The variety of slots available might nudge you towards online slots, but those who prefer a more engaging atmosphere might lean towards more land-based casino games.
What Determines When Slots Payout?
Earlier, we talked about Random Number Generators. They come up with thousands of outcomes each second to determine which random symbol combinations appear when the reels stop spinning. 
RNGs are in play constantly, so the probability of a payout coming can be impossible to determine. So, if you want to know when the slots will likely pay out, there's ultimately no way to predict a game's outcome. 
RTP Explained
The Return to Player percentage (RTP) is a theoretical value that can indicate how much you're likely to win from a specific slot over a long period of time. Understanding the RTP of the game you're playing may come in handy if you're deciding on a new game to play. However, it's unlikely that an online slot can pay a value around its RTP consistently. 
This is because, as we've mentioned, slots are games of chance, and not everyone will be playing for the same amount of time or have the same gaming experience.
In addition, some may take thousands or even millions of spins to reach the estimated mark. So, RTP is merely a measure of how likely the game may pay out. 
For example, in theory, a 95% RTP slot might pay out £95 for every £100 wagered, but this can never be guaranteed.
Is It Better To Bet Big or Small?
If you want to know whether to go for a big bet or a small bet, it may depend on a few factors. For example;
How long you want to play
Remember, online slots are purely for entertainment, so the longer your bankroll lasts, the more you can play. But, of course, the house always has an edge.
Prizes you hope to win
Small bets might allow you more entertainment from slots, but depending on the game, they could decrease the maximum amount you can potentially win. Some progressive jackpot slots could give you the chance to win a big prize with a small bet size. 
For example, older slots like Mega Moolah can win you a potential multi-million jackpot with a 25p bet. Today, some slots require a maximum bet size to potentially trigger bonus features or possible jackpots.
Bigger Payouts Affect Volatility
Going for smaller bets in volatile games could be a better decision for some players, but again it is simply down to personal preference. 
Bigger Bets For Active Bonuses
Some slot games only offer the top potential prize if you play with the maximum bet amount, but this isn't always the case. 
However, bet strategies can only get you so far. One fundamental rule about online slots is that the odds are against you in nearly every game and the house always has an edge. So, the best strategy you can use is to place a bet within your range, and one that you're comfortable playing with. Always analyse your bankroll and play within your means. Remember to always gamble responsibly. 
Conclusion
Once you understand that online slots operate on randomness, your online casino journey could be a relatively easy one. Unfortunately, there is no sure way to know how much you may potentially win when playing online slots. 
All the mathematical experts behind the pay by mobile casino games have fortified online slots with RNGs that are impossible to crack. It would most likely take more time to understand how often online slots could pay out compared to merely playing for fun. 
*All values (Bet Levels, Maximum Wins etc.) mentioned in relation to this slot game are subject to change at any time.