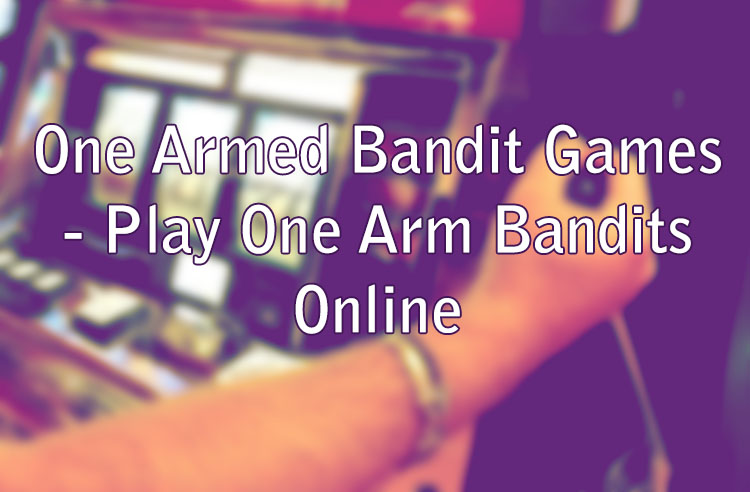 Nothing beats a classic slot machine! They are straightforward to play, entertaining and exciting. If you want to learn more about traditional slots, also known as one armed bandits, read on!
What Is A One Armed Bandit? 
One armed bandits are classic slot machines. Charles Fey designed the classic slot that players all over the world know and love today. 
These traditional 3-reel slots are still some of the most popular slots to play today, with many online slot games designed to look and play like them. Gameplay tends to be straightforward, as you simply need to land 3 matching symbols to win. 
It's easy to spot a one armed bandit, too, as they usually have simple graphics and the classic symbols: fruits, bells, red 7s, and BARs.
How To Play One Armed Bandits 
One armed bandits, also known as slot machines, are easy to play. The aim of a slot machine is to match symbols on a line. If you get a match, you win! 
To play a one armed bandit slot, simply put some coins into the machine. If you are ready to play, pull down the arm at the side of the slot machine and watch the reels spin. Eventually, the reels will stop spinning, and a combination of symbols will be revealed. If you land matching symbols and win, you receive a payout.
To play one armed bandits online, you must register with an online casino. Wizard Slots has lots of classic slot machines to play. Online casinos have a wide variety of traditional slots. Once you have found a slot to play, click on it and wait for it to load.
To play a one armed bandit online, start by looking at the slot's paytable. This tells you how wins are formed and what the symbols may pay out. Next, choose your bet amount. Once you have placed your bet, hit the giant spin button. A win is formed by landing matching symbols on a payline.
Why Are Slot Machines Called One Armed Bandits? 
One armed bandit is a slang term used to describe traditional slot machines. The "one armed" part refers to the "arm" at the side of the slot machine. The lever or "arm" is what you pull down to begin playing the slot machine. The "bandit" part of this nickname refers to how you may lose, and the slot takes your money.
Play One Armed Bandit Games Online 
As well as playing one armed bandit games at the casino, you can also play them online! You can find a wide range of one armed bandit games online at Wizard Slots.
*All values (Bet Levels, Maximum Wins etc.) mentioned in relation to this slot game are subject to change at any time.