The History and Emergence of NetEnt
The history of this online slots games developer is an interesting one. NetEnt was founded in 1996 and as a whole, the company has its roots in the more traditional casino and gaming world, that we knew before the world wide web took over, in what was known then as Cherryforetagen. In 1963 AB Restaurang Rouletter was founded by a Bill Lindwall and a Rolf Lundstrom.
Then, in 1968, a partnership was created with AB Roulett Konsult and Spelautomater which had been founded by Per Hamberg and Lars Kling. These operations became a success and got a national reach, and so in 1972 the name Cherry was registered along with the infamous cherry logo. After some eventful time, which was round about a couple of decades, Pontus Lindwall, Bill Lindwall's son, founded NetEnt in 1996, which then embarked to change the world of slots!
The company then became a pioneer when the online gaming that we know and love now started to really take off around the middle of the 90's, with the first online casino being launched in 2000. In 2007, NetEnt was spun off and popped on NGM Equity and in 2009 it then moved to the main list of the stock exchange in Stockholm.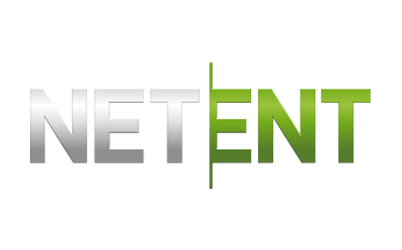 To learn more about this unique slot game developer read further below, but if you prefer to read about another great company – why not check out the History of Microgaming instead?
The Marvellous Milestones of NetEnt
We will now bring it back to 2002. This was the time that the company launched NetEnt CasinoTM, and then a year later in 2003 NetEnt delivers Casino Modules to several customers. The sales of the company suddenly grow at a sharp rate and NetEnt hits profitability. A huge cornerstone in any business.
Then, come 2004, NetEnt delivers a big amount of casino modules to its international customers, and a year later NetEnt gets a gaming licence in Malta. In 2007 there was more action from these games busters, and the company was spun off from Cherry and popped onto NGM Equity. After a couple of years, in 2009 NetEnt moved to the main list of the Stockholm Stock Exchange, and following that in 2010 the company launches the infamous Gonzo's Quest and NetEnt gets a category 2 license in Alderney.
But the universe had even bigger things for them, and a year later in 2011 NetEnt launches their first ever mobile games options and expands into one of the more newly regulated markets - Italy. Then comes quite a few notable agreements of importance, for example with big casino and gambling players like Boylesports and Paddy Power. NetEnt gets certification and the Danish market is regulated, NetEnt then releases even more games for a number of different customers.
Agreements for Greatness in iGaming
A huge number of casino gaming entities go into agreements with NetEnt, and the company enters a framework agreement with GTECH. Quite a lot of important customer agreements get signed off with various big gaming operators based in the UK, and live casino is launched amongst a whole host of customers along with multiple mobile gaming options. In 2014 a total amounting to 31 customer agreements are also then signed, but these are completely new, and include big players like bwin.party, Betfair and Rational Group.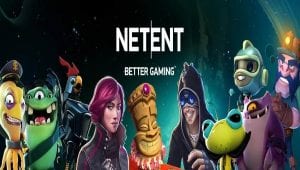 Not only that, but also in 2014 - it was a big year for the company, NetEnt signed a collaboration deal with the platform games supplier GameAccount Network, and so NetEnt makes a game completely in HTML for the very first time, which is a standard framework for both desktops and mobile gaming options. The market capitalisation gets more than 1 billion euros at the year end. Things continue to get bigger and better for NetEnt, as in 2015 games are then launched with a number of major operators in state of New Jersey, US.
As well as this, in 2015 local licences also get granted in the UK and also Spain, where a number of operators are also beginning to launch, the Danish state-owned gaming company Danske Spil launches NetEnt games. For the first time ever in the gaming company history, NetEnt games can be played from various land based games machines in the UK at William Hill's betting shops. Finally, at the end of 2015, the NetEnt share is moved up to the large cap segments of the Stockholm Stock Exchange. Some of their best slots games today can be found through the above link!
Onwards and upwards for NetEnt in 2016
NetEnt launched a live mobile casino on mobile in 2016, and they then become an associated member of the World Lottery Association, or WLA. A whole 39 per cent of the revenue for NetEnt starts to get streamed from mobile games, and NetEnt goes into the regulated markets which are based in Romania, Bulgaria and also Portugal. They attend ICE in London, and a VR demo is shown. NetEnt then goes into the related markets in Mexico, Serbia and Czechia, and the company gets itself a gaming licence in British Columbia - aka Canada.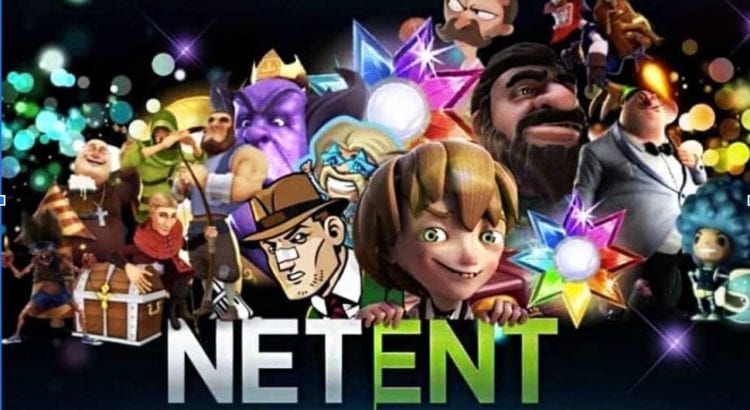 In 2018 the company then launch games with Norsk Tipping which is based in Norway and NetEnt also team up with the British Columbia Lottery Corp in Canada and also launch games there. Customer agreements are then signed with ATG, Svenska Spel in Sweden and also Veikkaus in Finland and the company begins its own affiliate marketing service and by this time they have also developed a product for social casino, a play-for-fun app programme.
NetEnt Today – The Current state of this Slot Games Developer
So this brings us to the here and now. NetEnt have clearly made great progress over the years and we can likely expect some big things from this gaming giant over the course of the next decade and beyond. Games and the company itself continues to grow at a rapid rate. According to the website, "NetEnt is a leading provider of premium gaming solutions to the world's most successful online casino operators. We have been a true pioneer in driving the market with thrilling games powered by our cutting-edge platform. Our talented people take pride in delivering flexible digital casino solutions, so that our customers can be unique, premium, informed and ahead, all at the same time." We can expect big things in 2020; and their games are available on sites like Wizard Slots, with unique casino promotions!