The number of online slots to choose from today online is incredible, with hundreds of options just waiting at your fingertips. However, this wasn't always the case. Slot machines have come a long way and encountered a few surprises on the way. To check out some of them, click to see these slots online.

Early beginnings of the Fruit Machine
While fruit machines might seem like a modern invention to your average person playing the spin to win slot games, they actually have a long history that goes back far farther than you might think. Far from being a 21st century machine, they first originated in the late 19th century.
But who was the mastermind behind the fruit machine? Well, that's a more difficult question than you might expect. There are two different claims to the title 'Inventor of the Fruit Machine'.
One claim comes all the way back in 1891, amongst the booming streets of Brooklyn, New York. Sittman and Pitt's machine took the city by storm and it wasn't long before nearly ever bar in the city held a fruit machine of their own. Sittman and Pitt's machine was surprisingly similar to our machines today. Patrons would insert a nickel, pray for a stroke of luck, and pull a level hoping for a good poker hand. But there was one big difference that became apparent to any lucky winners. These machines couldn't give payouts themselves and so winners would often receive prizes like free beer and free cigars instead. While the fruit machines were incredibly popular, how did we get from these old machines to the instant payouts of today?

Fey's Gambling Revolution
The solution came a lot sooner than you might think. On the west coast of America, a German immigrant named Charles Augustus Fey had developed his own fruit machine… and he'd managed to design his own system that gave automatic payouts to winning combinations. He called his machine 'Liberty Bell' after its design where you would get a payout if you got three bells in a row, leading to the greatest payoff of a jaw-dropping fifty cents. But this is where the situation gets more tricky. Some people actually claim that Fey had designed and built his first fruit machine by 1887, a full four years before Sittman and Pitt. Others claim that his first machine was actually only operational by 1895. Whichever claim you believe is true, it looks like the mystery will never be solved. Check this guide for top slots to play here.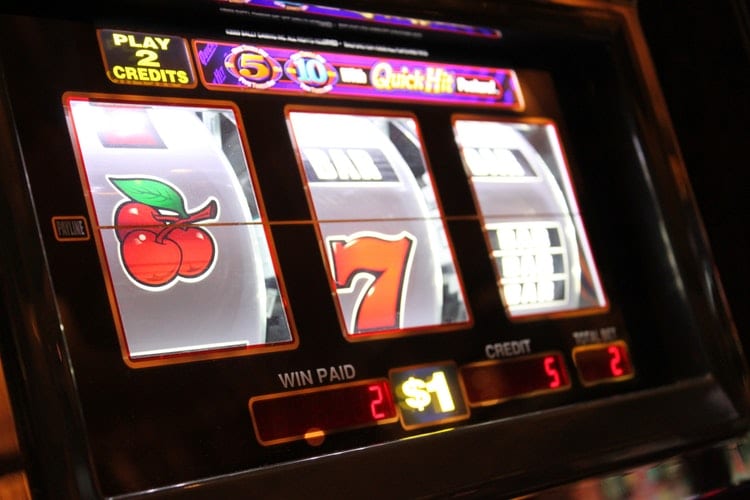 The Prohibition
But it wasn't always so easy to use fruit machines. Tightening of laws surrounding leisure activity in America made it very difficult for the fruit machine industry to keep booming. In 1909, slot machines were effectively banned in many states in America as it was announced that they could no longer dispense cash. However clever manufacturers found a way around this. Instead of pictures of playing cards on the machines, the machines would show pictures of fruit on a line and if the player managed to get three lined up they'd win a real life packet of chewing gum. Some people even claimed that the fruit the player lined up would correspond to the packet of gum they received. This gave slot machines their name, 'fruit machines', in the United Kingdom as it caught on with fantastic success.
Later on, the American government announced the laws of 'Prohibition' in 1919. While this made the consumption of alcohol illegal and had nothing to do with fruit machines, it actually had a big knock on effect. The bars that had previously been a popular location for fruit machines were forced to close down. But this didn't stop slot machines. Instead of disappearing entirely, many slot machines were moved to the 'speakeasies' (or secret bars and gambling dens) that defied the ban on alcohol. Because they were already breaking laws by running speakeasies, owners of fruit machines started to offer cash incentives again. Fruit machines had made a strong comeback.

The Future of Slot Machines is Secured as New Technologies are Utilised
As time carried on, fruit machines only grew more and more popular, and technology quickly adapted to keep up with that. Up until the 1960's, slot machines had been completely mechanical and operated purely using gears and levers. The mid 20th century changed this completely as the first electromagnetic slot machines were invented. The most famous of these was invented in 1964 as Bally's 'Money Honey' and included sound effects. Everything had changed with this leap forward in technology, as electromagnetic machines allowed bigger bets to be placed… and that meant bigger payouts! It also became harder for players to cheat as the machines no longer could be manipulated using just the manual gears and parts inside.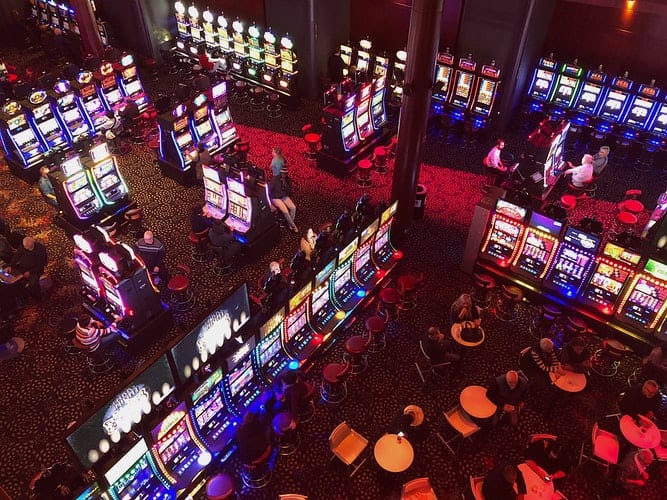 Moving into Online Gaming 
But there was still one more big change that needed to occur to bring us to the fruit machines of today. The shift to online casinos now allows people to play from wherever they like, whether that be in bed or on their sofa. It's now easier than ever to use fruit machines, with games ranging from not just fruit machines but also roulette, blackjack, baccarat, or poker. Now that we've moved to online casinos, the payouts are quite often bigger and bolder. There is even a recorded case of a man winning £13.2 million after betting just 25p on an online fruit machine. Online casinos also allow tons more great promotions to be offered with something new every day.

The Verdict
It's clear that fruit machines have a long and surprising history that took them to where they are today. They've gone on an amazing journey from simple mechanical machines to electromagnetic wonders to easy-to-use online websites. As human technology grows more and more advanced, fruit machines will too. The new question now is this: where will fruit machines go next?
If slot machines are for you, we have plenty of slots games at Wizard Slots. Even if that isn't your cup of tea, we have plenty of other casino games where you can win big.
*Any Free Spins/Welcome Bonuses References are subject to the following: NEW PLAYERS ONLY, MIN DEPOSIT £10, MAX BONUS EQUAL TO LIFETIME DEPOSITS (UP TO £250), 65X WAGERING REQUIREMENTS AND FULL T&CS APPLY